Led by Saltus' Steve Briggs and Berta Barreto-Hogan and Greenrock's Healthy Harvest management team, Chris Backeberg and Omari Dill, approximately 20 students learned about the practices of plant and tree management and then set about clearing around the Windreach pond and sensory trail.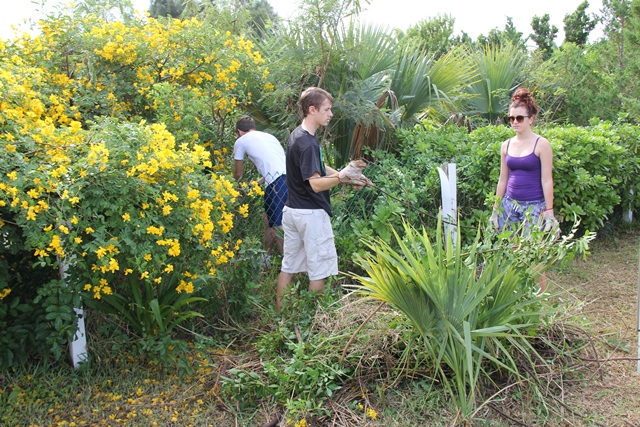 Brazillian Pepper, Indian Laurel and various invasive vines and grasses were cut, cleared and set into large piles for composting. Students worked in teams of three and four to identify plants and trees, discover the best ways to clear the plants and trees and limit any damage to other other plants and organisms in the space. After two days of crouching, cutting, carrying and piling by the group, the pond and pathway spaces opened up as native and endemic plants and trees found new light and natural access points emerged.
Greenrock would like to thank Saltus teachers and students for supporting the work at Windreach. We would also like to acknowledge the valuable generosity by Partner Re in supporting schools and students to partner with community organizations to connect with and steward Bermuda's delicate natural environment.