"Coming together is a beginning; keeping together is progress; working together is success." ~ Henry Ford
About the Green Building Forum
The Green Building Forum (GBF) promotes sustainable commercial environments and facilities management.
Founded by Greenrock in 2009, the Green Building Forum encourages co-operation, innovation and knowledge exchange among local businesses working to create and maintain healthy eco-friendly environments which are also cost-effective.
Corporate supporters and invited guests are encouraged to attend GBF meetings which are typically held every two months.
Our Approach
GBF serves as a knowledge sharing space for its members. It is not used for marketing opportunities but rather its mission is to:
Share ideas and success stories, motivation and support with other Green Teams
Provide networking opportunities for members
Share common concerns such as waste management, energy policy, or planning; and where appropriate, act to address these concerns
Meetings are scheduled every other month on a weekday (12 -2pm) and hosted by one of our corporate supporters.  For the foreseeable future we are hosting all GBF Meetings Online via our Zoom Meeting Room.  Login details will be provided with the invitation to each event.
Membership consists of staff and nominated representatives of companies who have registered as Greenrock Corporate Supporters for the calendar year.  This includes hotels, exempt companies, service providers, building owners, construction companies, banks, architects, schools, government departments and local businesses.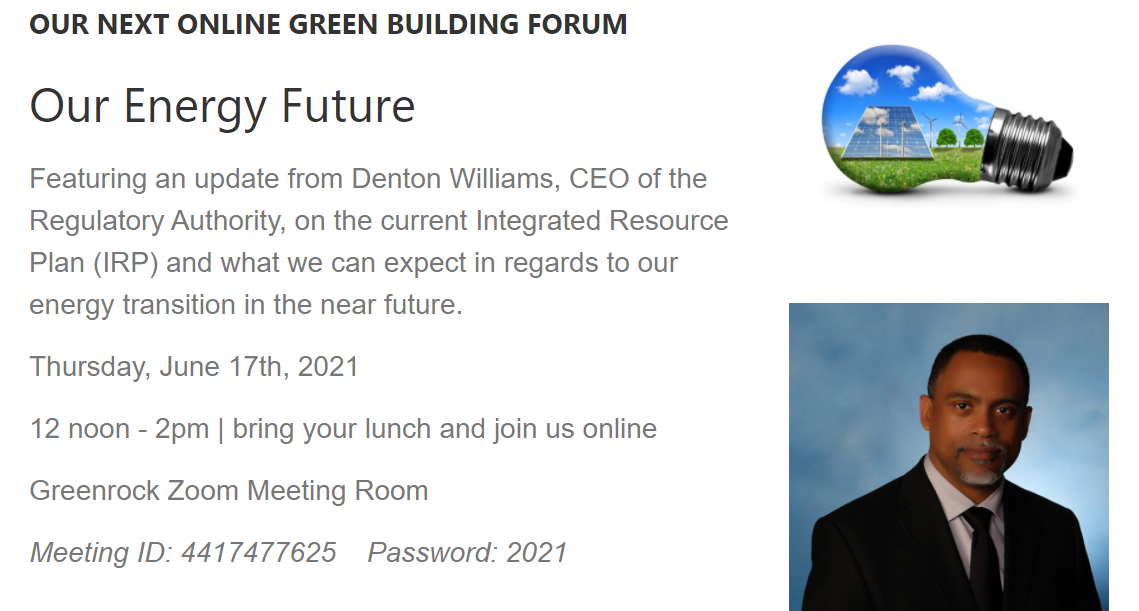 This email address is being protected from spambots. You need JavaScript enabled to view it. 
Previous Green Building Forum | May 12, 2021
Click here to watch the recording | Download the GBF Report

Previous Green Building Forum | April 14, 2021
Click here to watch the recording | Download the GBF Report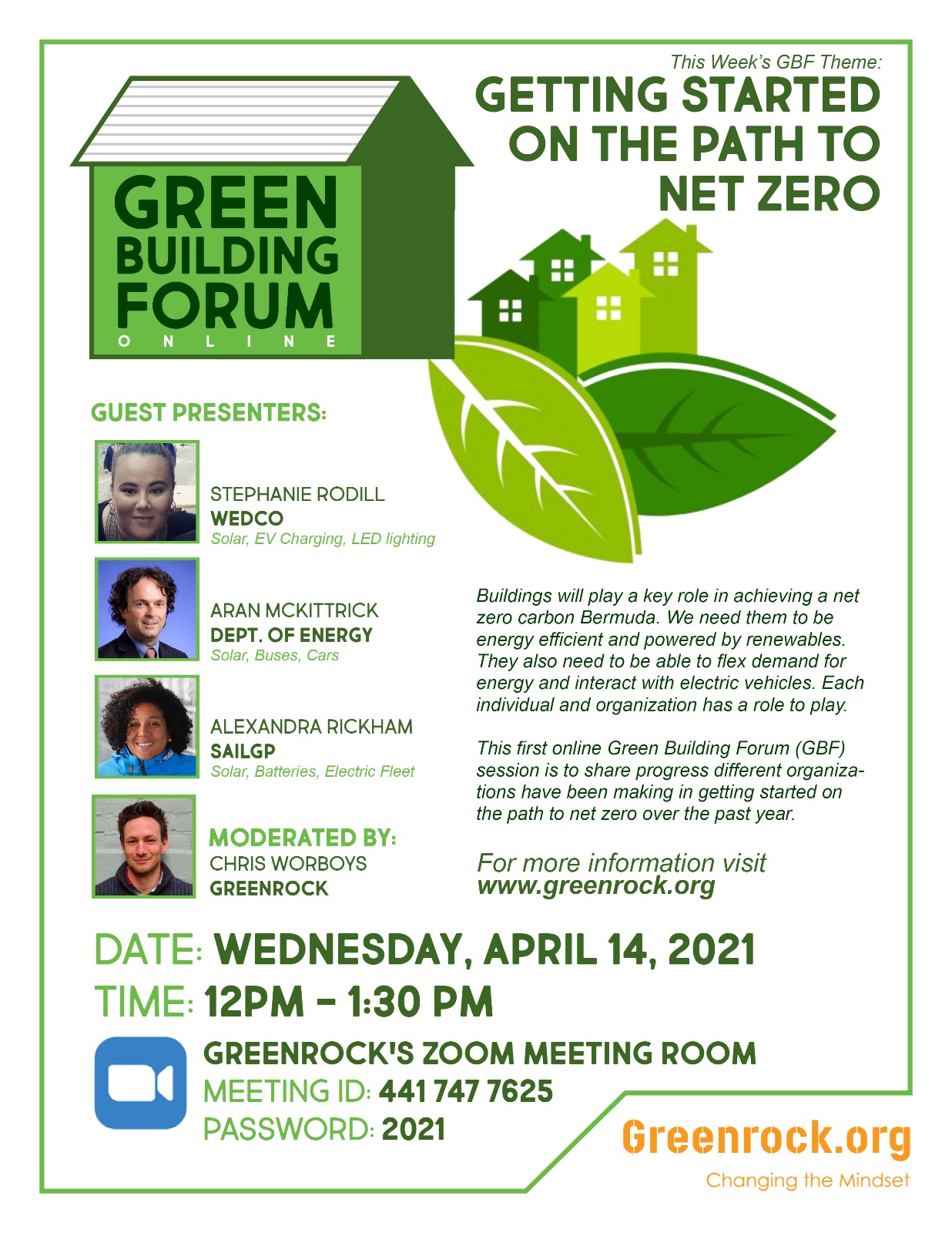 Download the GBF Report and This email address is being protected from spambots. You need JavaScript enabled to view it.
Contact
For more information about becoming a Corporate Supporter, please contact This email address is being protected from spambots. You need JavaScript enabled to view it..