If it was not being transformed into an eco-fuel, this oil, which is
waste
cooking oil
from restaurants in Hamilton, would otherwise be
burned
at Tynes Bay.The only by-product from Biodiesel manufacture is non-toxic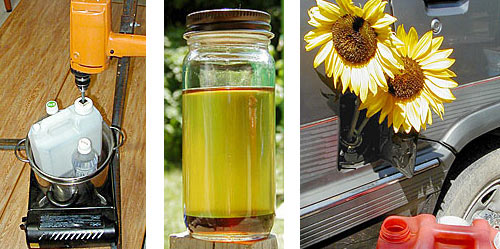 glycerin used to make soap.
The Biodiesel which is being sold at Marsh Lane by the
Joshua Bates Trading Co
, is
five
dollars a gallon as opposed to at least
seven
dollars a gallon for normal diesel at the pumps. It is the only commercially available Biodiesel being made at the moment, despite Government efforts to stimulate the industry.
Some vehicles, like Nissan and other Japanese trucks can run on 100% Biodiesel. Other brands of trucks can run on a 30% Biodiesel mix, as well as domestic diesel cars like Renault and Peugeot which are also approved to take a 30% mix. In Europe, all diesel sold has a minimum of 10% Biodiesel already mixed in.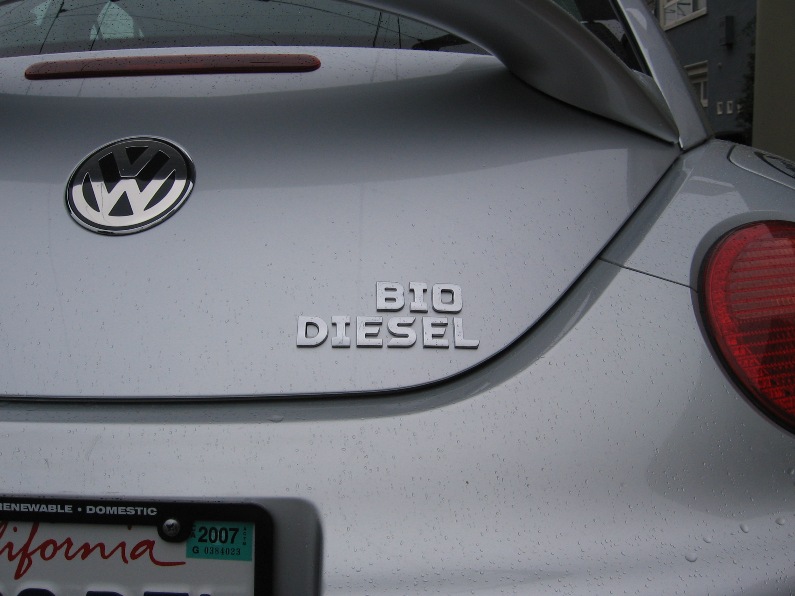 Robin Gray, local partner of Joshua Bates Trading Co. reports, "truck drivers are impressed by the performance of the new fuel," saying,"the engines run
smoother and quieter
. Biodiesel additives are cleaner and better oxygenated. They burn better, create less particulate matter and actually lubricate and clean things like cylinders, pistons and fuel lines."
Ironically, rising oil prices have boosted renewable technologies to a point where they are cheaper and better for the environment. This is a perfect example of a sustainable technology that benefits both pocket and planet!

Greenrock would encourage owners of heavy equipment vehicles and trucks, even power generators, to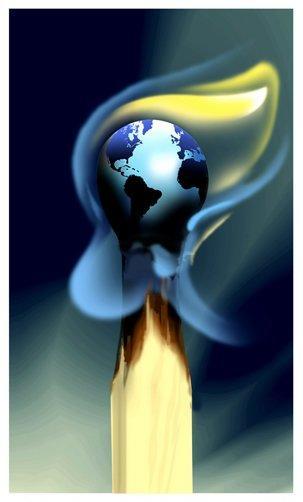 use this alternative fuel see your equipment will benefit from it and so would Bermuda.

Greenrock would prefer to see more electric vehicles (cars and scooters) since the island's size is ideally suited for this technology. However, there are challenges. See Greenrock's article under TIPS on Electric Vehicles.
It would seem that the local car distributors are being forced to take on introducing hybrids in Bermuda rather than providing diesel engine cars capable of driving on BioDiesel. Right now the local production of biodiesel is in its infancy stage...but with more consumer demand, this can easily change.
Consumers in Bermuda need to make more demands from the car distributors on the island. And through these demands, we'll see an alternative to hybrids emerging...and hopefully this will provide an interm solution while we wait for the electric car industry to settle and more renewable energy sources appearing in Bermuda to reduce our energy dependence on low-grade fossil fuels.