Welcome to Greenrock
Greenrock is working to empower individuals and companies to do their part in making Bermuda socially, economically and environmentally more sustainable.
Documents & Policies
Greenrock believes in being transparent and open.
In this section you can review our by-laws, our policies and our financial statements.
Any questions? Contact us here.
Greenrock's By-Laws
AML/ATF Policy
Vulnerable Persons Policy
2015 Financial Statements
2011-2014 Financial Statements
People
Executive Director - Jonathan Starling
Jonathan has been in this position since November 2015.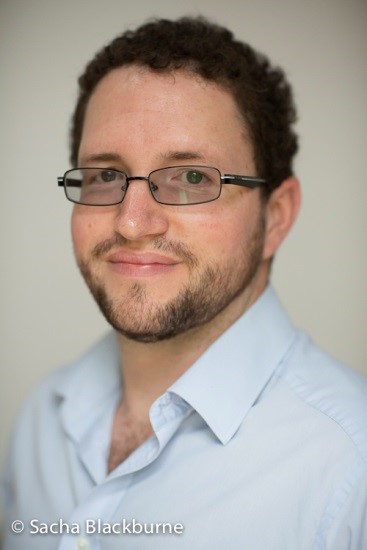 He has a BSc in Anthropology & Biology from Trent University in Ontario, Canada; a MSc in Ecological Economics from the University of Edinburgh in Scotland, and a MSc in Urban & Regional Planning from Heriot-Watt University in Scotland. He has recently submitted a PhD in Urban Studies, also at Heriot-Watt University.
He has worked as an Aquarist at the Bermuda Aquarium, Museum & Zoo; an economist for Forest Research in the UK a researcher on child poverty for the Scottish Government; and a lecturer in urban studies at Heriot-Watt University.
As Executive Director for Greenrock, Jonathan is in charge of the day-to-day management of the organisation, and oversees all of our programmes and projects.
Inspired by the Sustainable Development Plan for Bermuda, he decided to go back to school in 2008 and retrain so he could better contribute to realising a more sustainable Bermuda for all.
He loves to cook, garden and read. He's a big fan of the Latin American Boom literature, world events and coffee.
School Programme Manager - Davida Morris
Davida has been in this position since September 2016.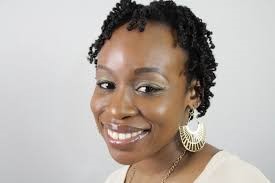 She has a BA in Psychology & Sociology from St Mary's University in Nova Scotia, Canada and a MSc in Health, Comunity & Development from the London School of Economics & Political Science in England.
She has worked as a substitute teacher, a substance misuse counselor, a teacher, a residential care officer, a project officer and volunteer manager for the African Caribbean Leukaemia Trust, a mentor with The Challenge Network, a youth engagement and project coordinator with Cambridge House, a counsellor with Wide Horizons and an Investigations Officer with the Bank of N. T. Butterfield & Son Ltd. She has also served as a Senator and Junior Minister in the Bermuda Parliament.
As Greenrock's School Programme Manager, Davida is in charge of all of our environmental education programmes and general youth outreach.
Dedicated to serving Bermuda and with a keen interest and focus on youth issues, Davida is excited to have joined Greenrock and keen to continue growing our environmental education programmes!
Board of Directors
Chair - Nick Campbell
Deputy Chair - Carol Dixon
Secretary - Grant Spurling
Treasurer - Trevor Nelson
Director - Dr Judith Landsberg
Director - Eugene Dean
Director - Michael Albouy
About Us
Greenrock is a Registered Charity, #704.
We focus on environmental education and wider sustainability issues.
We seek to generate debate and to influence people to change their behaviour.We strive to be catalysts: Success for us is when we can Change the Mindset so that sustainable use of resources is included in decision-making for individuals, government or businesses. 
Mission Statement
To engage the community to share solutions for a sustainable Bermuda. 
Vision
To promote education and awareness of our choices and to encourage respect for the environment in people of all ages.
We develop and promote environmental projects for the benefit of the public.
We stimulate public awareness of and understanding of such projects
We act as a facilitator of research, a communicator and a repository for information, ideas and knowledge relating to sustainable development. 
What do we do?
Where we see an unmet need we establish projects to meet that need. For example our Hydration Station project is installing bottle-filling stations in Hamilton to encourage people to carry and use their own water bottles. We run a number of regular events each year, such as Earth Hour, to keep the public motivated, informed and interested in sustainability. We also chair the Green Building Forum and the Greenrock Education Council to facilitate idea and resource-sharing.
How is Greenrock Supported?
Greenrock is an exceptionally lean charity with the vast majority of our work carried out by volunteers supported by a single full-time employee - our Executive Administrator. While we do seek funding specifically for our events, projects and forums, our 'Changing the Mindset' fund is a general account that is used to help develop various projects and events.  It also covers the expenses of our Administrator and other incidentals as we develop and maintain our website, monitor and draft responses to Government policies and regulations, work with community decision makers, including other environmental NGOs. This is entirely funded through donations from individuals and companies in Bermuda.
Please consider making a donation to support our work.
Documents & Policies
Annual Report 2015
Financial Statements 2015
Financial Statements 2011-2014
Greenrock's By-Laws
Our Vulnerable Persons Policy
Our AML/ATF Policy
Support Us
Greenrock needs your help!
As a charity we depend on donations and grants to fund our day-to-day operations and programmes. We also depend on an active membership to drive initiatives and develop new programmes and campaigns.
We couldn't do what we do without this support. We need you.
How can you help?
Become a Corporate Supporter
Corporate Supporters provide key funds for maintaining our day-to-day operations and funding our Changing the Mindset campaign. These funds allow us to focus programme specific funding on our programmes - like environmental education - rather than administrative aspects that these programmes require.
Click here for more information on Corporate Supporters and how to become one!
Fund a Programme
Our Eco-Schools Programme has continued to expand into 20 schools now, and we want every school in Bermuda to be an Eco-School. However, we can't do this without making sure the programmes are sustainably funded.
In addition to this programme we also have the Young Reporters for the Environment Programme, and we're looking to introduce additional programmes in the future.
Want to know more about how you can help fund a programme? Contact us here!
Donate to Greenrock!
Every little bit counts when it comes to a charity like Greenrock!
Donations help us fund the day-to-day operations of the organisation, allowing us to maintain our existing programmes while exploring new programmes for the future. Click here to donate.
Join as a member
Greenrock needs members. Individual members are the lifeblood of the organisation - they drive awareness projects and advocacy, and generally help steer the focus of the organisation. Members can also be elected to the Board of Directors.
Join as an individual member and get active within Greenrock!
Want to volunteer?
We need volunteers to help with our environmental education programmes, support our Earth Hour even, do research on environmental issues or simply help out about the office.
Interested? Register online here on Volunteer.bm!
Greenrock Eco-School Award Ceremony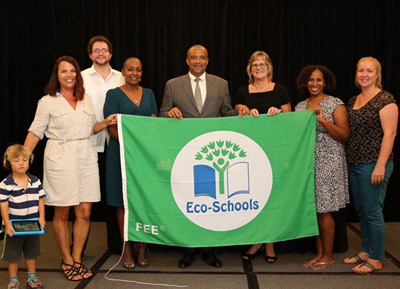 Greenrock recently held their annual Eco-School Award Ceremony, with the programme seeing fifteen schools participate, impacting approximately 5,000 students.
Shadow Minister of Education Lovitta Foggo said, "The Greenrock initiative is an excellent programme which creates awareness and an appreciation in our young students regarding the environment, it's fragility and the measures which can be taken to counter negative impacts. ... read more
Latest News from Greenrock
---
Check out some of our latest news and what's happening at Greenrock.