Greenrock is a Registered Charity under the Bermuda Charities Act and is incorporated as a Company Limited by Guarantee.
Board of Directors
Fiduciary oversight is provided by a volunteer Board of Directors which strives to provide responsible and transparent use of community funds, compliance with Bermuda laws, a consistent strategic direction to help Bermuda move towards a lower environmental footprint, cohesive values, policies and processes. Directors also advance Greenrock's mission and vision through advocacy for sustainable policies and practices on the island.
To see biographies of the Directors click on their names below.
Note: Names are listed alphabetically by last name.
Nick Campbell - Chairman
Eugene Dean
Joann Dill
Carol Dixon - Deputy Chair
Trevor Nelson - Treasurer
Grant Spurling - Secretary
Executive Director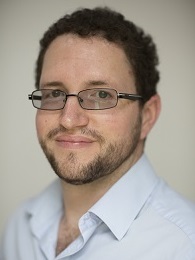 The day to day management of the organization is entrusted to a full-time Executive Director who oversees communications, operations, fund-raising, and project management.
Greenrock's Executive Director is Jonathan Starling. Jonathan has academic qualifications in biology, anthropology, ecological economics and urban and regional planning; and experience working on social and economic research in the UK with Forest Research and the Scottish Government. He is also a born and bred Bermudian with deep roots in Bermuda's community both in the environment and conservation, and advocating for social issues. He has had hands on experience with Bermuda's natural environment through conservation research at BIOS and the Bermuda Biodiversity Project, and has worked with the Sustainable Development Unit.

Jonathan can be reached at This email address is being protected from spambots. You need JavaScript enabled to view it.
Schools Programme Manager
Greenrock also employs a full-time Schools Programme Manager, Abbie Caldas, to represent Greenrock at the Foundation for Environmental Education and to run the Eco-Schools and Water Explorer programmes under the direction of the Executive Director. Abbie can be reached at This email address is being protected from spambots. You need JavaScript enabled to view it.
Greenrock Council
The Greenrock Council is a vital part of Greenrock's mission: most of Greenrock's projects and events are proposed and managed by members of the volunteer Council which meets regularly to share ideas and support.The membership of the Council is flexible and depends on the current projects and interests of the individuals. If you have ideas that you would like to propose, or are interested in participating in the Greenrock Council please contact This email address is being protected from spambots. You need JavaScript enabled to view it.
If you would like to join Greenrock as a member click here. Explore other volunteer opportunities on our volunteer page.