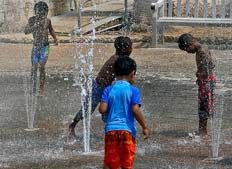 Green Kids: Summer Fun
By Rowan Hallett
As every parent knows, kids see the long and lazy days of summer as their reward for 10 gruelling months of classes, homework and tests. But as the holidays draw to an end, it's easy to run out of ideas for entertainment. Here are a few suggestions to keep your kids active and interested and get their brains back into gear ready for the new school year.
1) Take them outdoors
Summer is the perfect time to get outside. Take advantage! Spending some time at nature-friendly destinations, like parks and beaches, is always a good idea, but even your own backyard can provide good opportunities for nature conversations. What plants, birds, fish and other animals are around your area?
When you are outside, encourage the kids to think green. Talk to them about water conservation and show them how Bermuda's unique water collection system works. Or go for a walk, bringing garbage bags and washable gardening gloves to pick up trash around the neighbourhood. A travel-size bottle of evaporating hand sanitizer, such as Purell, will help prevent the spread of germs. Remind your children to ask before they pick up, so they end up with candy wrappers and empty cups instead of ... well, things you don't want in their hands.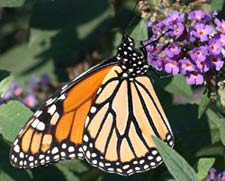 Help your kids research ideal habitats for butterflies, lizards, tree frogs and native birds, and turn your backyard into a local species sanctuary. A bluebird box, a small fountain and a selection of flowers are simple additions that can really bring new life into your garden, giving your kids an opportunity to watch nature in action.
By spending time helping your kids understand that nature is everywhere, you'll teach them to treat the environment with respect. Don't forget to fill your reusable water bottle for the expedition.
2) Craft with reusable household items

Recycling is a kid-friendly concept, so talk to your kids about what recycling really means. Start by creating some costumes. Use clothes they've outgrown and stitch together capes, masks and other accessories. Not only will they finally part with their beloved PJs and old baby blankets, you can explain how reusing fabrics is better for the environment than throwing them away and buying new.
Next, make swords and shields by cutting up leftover cardboard boxes. Wrap the shapes in duct tape for durability and a silvery shine. Do the superheroes need headquarters? The next time you receive an oversized shipping box, cut out a door and windows then set the kids to painting their HQ.
Need jewellery? Remove bristles from used toothbrushes and boil the handles in water for 5 minutes to make them pliable. Once soft, coil them around a drinking glass and allow them to cool into instant bangles!
3) Show them life in action
After 10 months in the classroom, summer is not the best time for reviewing math or perfecting cursive, but that doesn't mean they won't enjoy some earth-friendly learning. The more kids see, touch and experience, the more they respect life in all its forms.
Visit the touch pool at the Aquarium or take a trip through the Aquarium and Zoo. The holistic exhibits, such as Australasia or the Northrock tank, are a great place to begin explaining the interdependence of life on our planet, and how we're as much a part of it as the animals are.
Take them snorkelling or, with some spare wood and a small square of glass, you can build an underwater viewing box so kids can get a glimpse of the underwater world from a dock or the transom of a boat.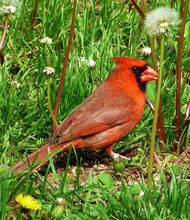 Borrow a pair of binoculars and a guide to birds of Bermuda, and head to the nearest park or trail to go bird watching. Birds and other animals are usually most active in the morning, so this is probably a good activity for a Sunday when there will be less traffic and noise to scare them off.
Try planting a seed in a transparent glass jar so kids can see how the seed sends out roots first to find nutrition.
4) Tune into green TV
Admit it: television isn't the ultimate enemy. While quality, kid-friendly programming may be lacking during the day, you can always rent DVDs produced by the Discovery Channel and Animal Planet. TV can be a nice change of pace to slow kids down in the evening before bed, or a guilt-free way to pass some of the hottest hours of a summer day.
5) Celebrate with a summer party
Throw a party at the end of summer to acknowledge all your kids have learned and to reward them for their good work. When party planning, talk about making good environmental choices. Try to teach your kids about the benefits of eating local produce, and build a party menu that uses only food produced locally.
This is also a good opportunity to show kids how to differentiate between garbage, recyclables and compost materials. Worried about wasting paper and plastic products? Suggest e-invites and reusable, non-breakable dishes and cutlery instead of paper invitations and plastic dinner wear. Hand out fresh flowers or reusable storage containers filled with berries or homemade treats instead of plastic party favours.