The end of this month will see the departure of Gordon Johnson from Greenrock and a refocusing of the charity. Gordon leaves us for new opportunities after 15 months as part-time Executive Director.
The next few months is a traditionally quiet time in the Greenrock calendar, and the Board is taking the opportunity to reassess our strategic direction. Bermuda's continued economic challenges and reinsurance industry consolidations make fundraising challenging, with the exception of support for our Eco-Schools program which is very strong. We will take this time to clarify where else we bring a unique and valuable contribution to our community.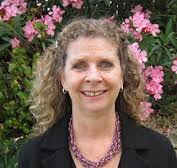 We are very pleased to welcome Bonnie McGlynn as interim Executive Director to help us with this process. Bonnie has a wealth of experience to bring to this role, particularly in education. She is a former Principal of Dame Marjorie Bean Hope Academy, a Founding member and on the Board of KATKIDS, and heads the Education Committee of the Bermuda Sloop Foundation.
Greenrock has a strong history, credibility in identifying and addressing issues, and deep roots in our community. We look forward to continuing to leverage those moving forward.
If you are interested in being part of our leadership team please let us know. If you have a moment to tell us what you value about Greenrock, please send us an email to This email address is being protected from spambots. You need JavaScript enabled to view it..
We look forward to your continued support and to delivering on our mission of engaging the community to share solutions for a sustainable Bermuda. Please join us this Saturday at our Earth Hour Celebrations at the Waterfront, more details in the newsletter below.

We encourage your comments and feedback. Please share your ideas with us by email to This email address is being protected from spambots. You need JavaScript enabled to view it..