So what does Bermuda have in common with this remote, sparsely inhabited island outpost?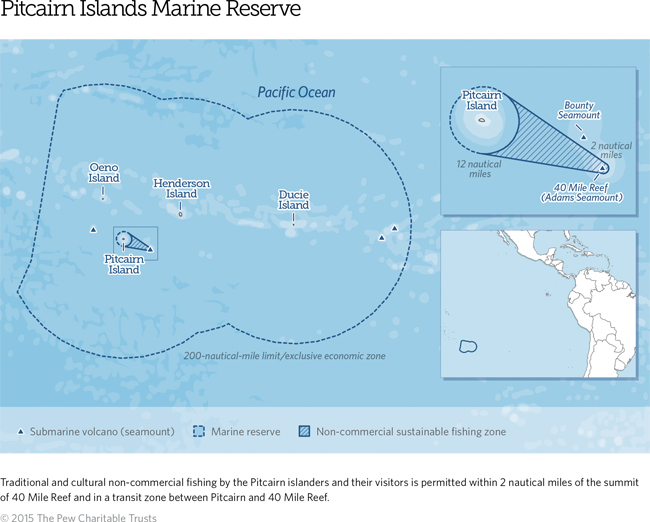 Aside from environmental similarities like pristine waters and a healthy coral reef system, we also have widespread support for more robust and more visible marine conservation.
This support is found both locally and internationally, for example:
Hamilton Declaration nations (including the UK and USA);
local environmental charities like Greenrock, KBB and BEST (to name a few);
86% of respondents to the recently published consultation ;

44,350 petitioners who signed an on-line petition asking Bermuda to establish the largest marine reserve in the Atlantic ;

scientists and marine biologists;
celebrities like Dr Sylvia Earle and Philippe Cousteau;
larger not-for-profit environmental organizations such as Pew;
a contingent of cruise travel agents; and
potentially many other organizations such as National Geographic, for example.
The scientific and economic basis for the creation of a no-take marine conservation area can be debated into perpetuity.
What is hard to refute though is that Bermuda as a society has had an impressive history of marine conservation dating back to 1620.
Greenrock takes the position that updating and branding of this historically protective ethos (and related legislation), with potential to improve revenue from our tourism industry, is worth doing.
As many will have read, President Barrack Obama recently expanded the pre-existing Pacific Remote Islands National Marine Monument from approximately 87,000 square miles to more than 490,000 square miles. While this is impressive in its own right, two aspects of President Obama's decision stand out:
President Obama expanded this area which was initially created by the previous administration under the direction of President George W Bush, a political adversary; and
President Obama protected this vast area of ocean using his legal authority/through executive action (without Congressional approval).
The example above should embolden the current Government to take decisive action now, just as President Obama did using the powers available to him – only Bermuda's model already comes with multi-faceted support as outlined above.
So what if the marine protected area around Bermuda were to become a reality? Many have raised the point that it would be difficult and or prohibitively expensive to police/observe/enforce an area as vast as our EEZ.
Honey Badger saildrone passes underneath the Golden Gate Bridge, recreating the beginning of its solo sail to Hawaii.Enter the Honey Badger, a wing-masted unmanned autonomous sailing craft. In 2014, this unique research vessel used natural resources (wind and sun) to travel from San Francisco Bay to Hawaii. While making the 34 day journey, the Honey Badger collected environmental data that was fed back to the designers. This technology may be some way away from being able to zero in on and record information about other vessels in our EEZ, but airborne drones are not.
AIS, or automatic identification systems on-board fishing vessels are now being used to monitor fishing practices via satellite. One such organisation, Skytruth, is doing just that and has the ability to monitor up to 150,000 vessels all over the world. Studying the patterns and speeds of vessels provides those watching with enough information to alert authorities of illegal fishing if the activity is taking place in a marine reserve.
In any event, as the world's marine resources become more and more scarce, the technology deployed to monitor the resources and the plunderers thereof will become more and more affordable. This converse relationship may mean that in 5 years Bermuda can observe and record information on vessels in our EEZ in a far more affordable manner than in the past.
The world media attention paid to Pitcairn Islands' marine protected area bodes very well for Bermuda's opportunity to make waves in international media for a similar initiative. One of the many upsides is that persons and groups interested in visiting such an area would not have to endure travel nearly as arduous to arrive in our beautiful blue EEZ.