The GOAP was formed in late 2008 and consists of members from the following companies:
ACE Limited
Zurich
Waterfront Properties Limited
Bacardi Limited
Capital G Bank
Renaissance Re
HSBC Bank of Bermuda
Ariel Re
Endurance Specialty Insurance Ltd
BCM McAlpine
Cooper Gardner
Bendell Design
Gorham's
Lindo's
Alternative Energy Solutions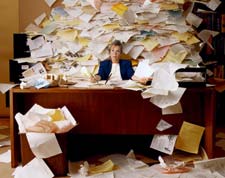 This advisory panel comprises architects, interior designers, facility managers, landlords, tenants, contractors, engineers, human resource managers, commercial retail owners, bankers and reinsurers. Along with their professional insights, Greenrock is also gaining from their operational experience within their respective office environments.
The goals of the Green Office project are to:
build consensus among companies on what actions can be taken in Bermuda to make a company more 'green' from an exterior/interior perspective.
build purchasing power when it comes to introducing green technologies to Bermuda.
create a forum to discuss which technologies are best suited to Bermuda, both in the long and short terms.
provide a sounding board from which ideas and suggestions could be harvested by Government.
establish a pool of local users of green techniques and technologies who can assist Greenrock in its efforts to create a Bermuda certification methodology for buildings, interiors, schools and residences.
To get your business moving in a greener direction, we recommend that Greenock comes in and gives our 'How to get started' PowerPoint presentation. Normally, we present to the company's 'Green Office Team' as well as those senior managers/owners that will be supporting the initiative.
After the initial meeting, we help you collect baseline data on which you can measure the success of your program. We can assist in communicating your Green Office plan to staff while providing a strong overview of why this initiative is good for Bermuda in general. We can also critique your company's plan to determine what is possible in the short and long terms. And, most importantly, we will continually assist with the sharing of knowledge on what is truly sustainable in Bermuda.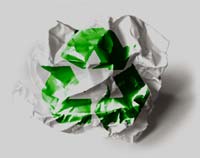 At the end of the day, a Green Office program is a win-win solution. By implementing one in your business, you can save money, save energy, improve the health of the building and those in it, boost staff morale, and potentially help show your staff that their sustainable lifestyle choices at work can also be made at home.
If you would like to participate in this project or learn more about it, email This email address is being protected from spambots. You need JavaScript enabled to view it. or call 747-7625.