The PlasTax - Ireland's Plastic Bag Fee
"It works." - The Australian (Australia's national daily newspaper)
"...surprisingly popular" - Plastic News
"I think it's a cracking good idea." - UK Environment Minister, Michael Meacher
"the wave of what's going to happen next" - Vincent Cobb, reuseit.com® Founder, listen to interview
"Plastic bags were not outlawed, but carrying them became socially unacceptable" - New York Times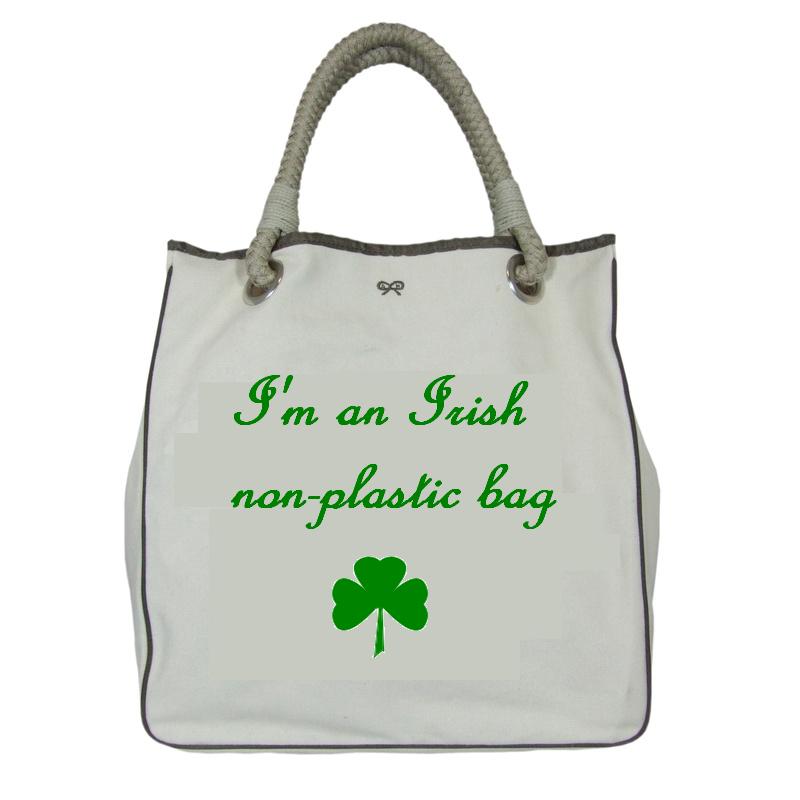 In March of 2002, Republic of Ireland became the first country to introduce a plastic bag fee, or PlasTax. Designed to rein in their rampant consumption of 1.2 billion plastic shopping bags per year, the tax resulted in a 90% drop in consumption, and approximately 1 billion fewer bags were consumed annually. To complete the win-win scenario, approximately $9.6 million was raised from the tax in the first year, which is earmarked for a green fund established to benefit the environment. Several other countries and cities around the world are now considering implementing a similar tax, including UK, Australia and New York City.
How does it work?
The purpose of the fee is to change consumer behavior, not to generate revenue, moving habits from mindless consumption, to reducing and reusing. In a nutshell, it's a simple market-based solution in the form of a consumption tax. Individuals pay a fee of $.15 per plastic bag consumed at check out. Retailers save money since they only have to stock a smaller quantity of bags (in Ireland, on average they were spending $50 million a year on single-use plastic bags before the tax). Many retailers are also now benefiting from selling reusable bags. Administration is straightforward and retailers keep simple records on purchasing and receipts, while the government monitors retailer compliance and collects revenue.
What is exempt?
In Ireland, exemptions from the tax include heavier weight reusable plastic bags; bags used for meat, fish, or poultry; bags for unpackaged produce, ice, or other foods without packaging.
What are the results?
Consumption has dropped approximately 90%, from 1.2 billion to 230 million per year.
Litter has been dramatically reduced.
Approximately 18,000,000 liters of oil have been saved due to reduced production of bags.
Reusable shopping bags, rather than paper, are taking the place of plastic disposables.
Weaker plastic bag companies went out of business, while others have benefited by seizing the opportunity to make reusable shopping bags.
Summary
The PlasTax is a major success. Consumers have widely adopted using reusable shopping bags and retailers no longer incur the costs associated with giving away free bags. This example should inform bag-related legislation in the U.S. To learn more visit our Newsroom.
Click here for original article.