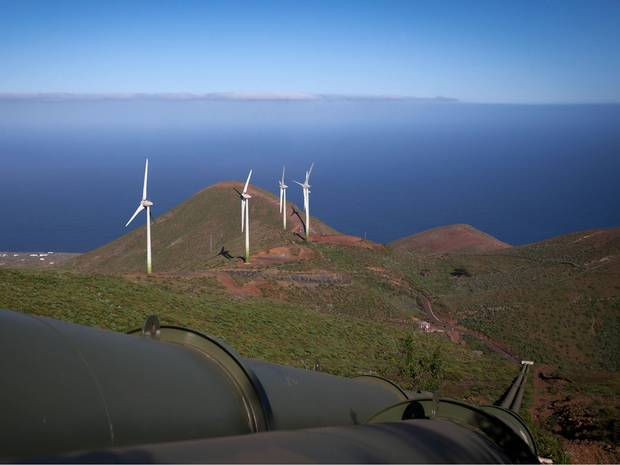 Wind turbines and an extinct volcano help tiny Spanish island to pioneering energy feat.The smallest of the Canary Islands will become the first island to be fully powered by wind and water when it opens a new wind farm this summer.
Around 10,000 people live on El Hierro, the most southern of the Spanish islands, and when the wind plant is switched on it will take the strong winds that whip of the cliffs and mountains of the volcanic island and power it.
The energy harvested at the plant will be used to pump water up to a large reservoir in a volcanic creator 700 metres above sea level. When there is less wind, that water will run back down and through turbines, giving the island a continuous supply of electricity.
The new plant will account for around 50% of the island's activity, but will move to 100% in the following months.
The project, which will be financed using aid from the EU, cost around €54m and will save the island around $4m, which it spends on importing oil.
The country has also been looking to replace petrol vehicles with electric ones, and installing more solar panels for heating, which it hopes to finance with the new project.