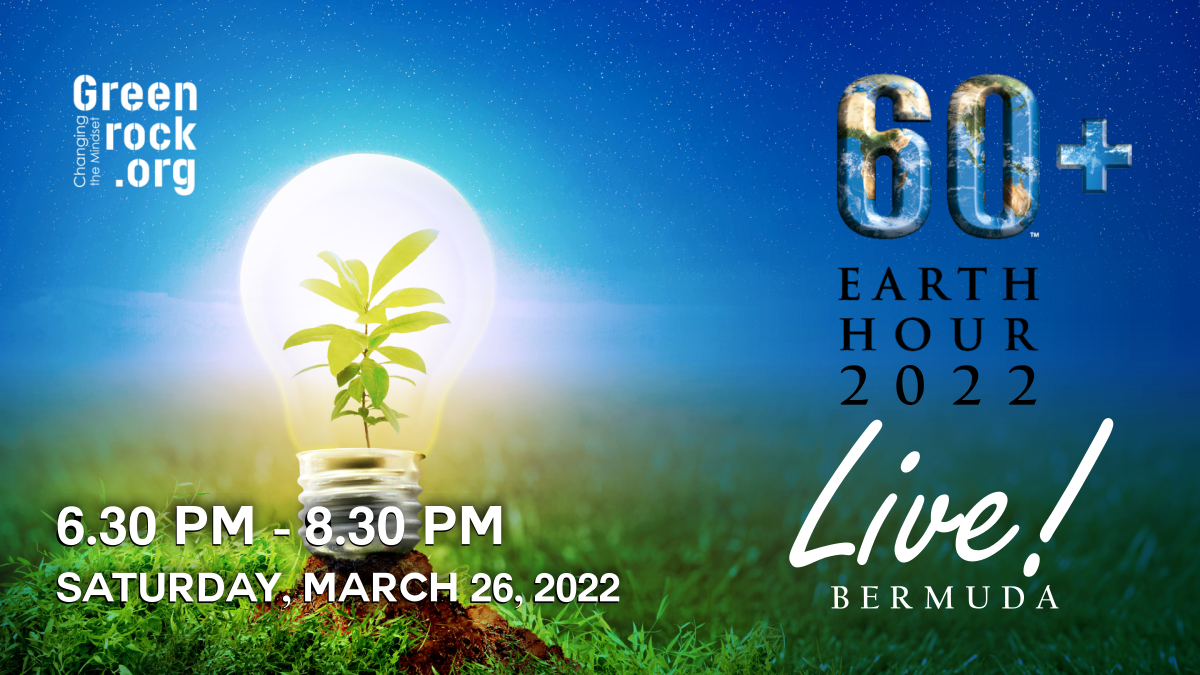 Overview
---
Earth Hour has always been for everyone. Every year, the hour of no power turns individuals into a million-strong community of people raising their voice for nature through the symbolic action of switching off our lights.  This year we have decided to do things a little differently, we celebrated Earth Hour online to allow everyone to participate from the comfort of their own homes. The focus of our campaign this year was a live broadcast on Saturday, March 26th, 2022 from 6:30pm to "Lights Out" at 8:30pm featuring conversations about some of the goals that our organisation has for Bermuda, efforts being made in the community to live and operate more sustainably, and practical steps we can all take to play our part in creating a sustainable future for generations to come.  During the broadcast we raised funds through pledges and donations while encouraging the viewing audience to sign up as individual members and corporate supporters as well.                                                            
Purpose

---
To strengthen our connection with nature, inspire environmental action and raise awareness about sustainable living.
Time and Date
---
6:30pm - 8:30pm Saturday, March 26th, 2022 (Lights Out from 8:30 - 9:30pm)
Topics for this year's broadcast include the following:
---
What does it mean to have a NetZero Building and how can that be achieved?
What is required to transition from fossil fuels to renewable energy generation?
What has been achieved since the Energy IRP in 2018?
How is Fossil Fuel Energy Generation continuing to impact communities surrounding the plant?
How do you feel about plastic waste and why are governments implementing single-use plastic bans?
How do EVs improve sustainability and why should governments and individuals make the switch?
How can we define sustainable farming and is growing organic produce feasible in Bermuda?
What are some practical steps we can take to reduce, reuse, and recycle?
Did you miss the 2022 live event? Take a look at it now!
The Live Recording from 2021 is also available on our YouTube Channel.