Details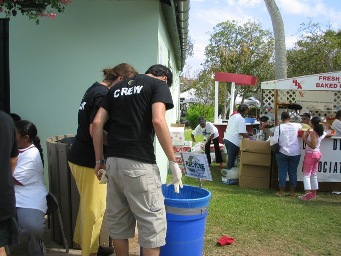 Bermuda Agricultural Exhibition.
April 20-22, 2006
This was Greenrock's second year of recycling at the Ag Show.
Last year, we collected 19 large bags full of cans and glass bottles. This year we worked with Amy Harvey from Works and Engineering and helped to separate the trash from recyclables. Mainly however, we hope to inspire people to be conscious about how much they throw out and what can be recycled. We also had Martin and Trevor on drums and digeridoo providing some live entertainment!
Details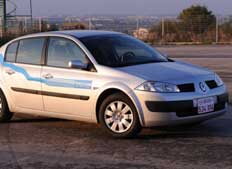 Bermuda Needs to 'Wake Up' to the EV Revolution
Press Release
- May 15, 2008

Over the last several months, Greenrock has reached out to key stakeholders in both the public and private sectors to discuss recent trends in the electric car business. Our hope is to stimulate interest within both parties to encourage the widespread use and support of this alternative mode of transportation. There is a great deal of action taking place around the world and Bermuda needs to stay current and take a leading role as an early adopter of this new technology.