Greenrock feels Bermuda is an ideal place to adopt electric vehicle technology and has already participated with entrepreneurs to aid in bringing electric scooters to the island. Greenrock's role in this initiative was to provide guidance and testing of the e-scooters, to ensure that the product is consumer friendly, that there is dedicated local support and supplies, and that the business model for the e-scooter is sustainable in the long run. Greenrock would like to build on the recent success of e-scooters on the island by supporting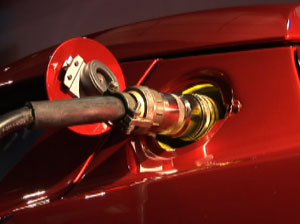 entrepreneurs and initiatives to bring electric cars to our island.

The successful introduction of electric vehicles to Bermuda needs support from local and international distributors, a strong consumer interest, a variety of vehicle types, and, most importantly, reliability of service. By breaking Bermuda's addiction to fossil fuels, we immediately address a significant contributor to the increased cost of living on our island. At the same time, we make a positive lifestyle choice that is sustainable and environmentally conscious.

One example of a leader in electric vehicle early adoption was presented recently at the World Economic Summit in Davos, Switzerland. Project Better Place (PBP), a California-based venture and brain child of ex-SAP executive and software giant Shai Agassi, announced they will sell electric cars and build a network of locations where drivers can charge and replace batteries. PBP have teamed up with Renault-Nissan to launch an international campaign to highlight Israel's effort at becoming the first nation to adopt PBP's electronic car infrastructure. The goal of the campaign is to influence other countries or cities to adopt the infrastructure as well.

"The new electric car offered through this program will feature zero carbon and noise emissions, be priced no higher than the same model car with a gasoline engine, cost less to run and boast a lifetime warranty," said Carlos Ghosn, President and CEO of Renault-Nissan. The Renault Mégane will be converted to run on electricity and from initial tests the modified Renault Mégane was capable of going from zero to 60 mph in eight seconds and has a top speed of 130 mph.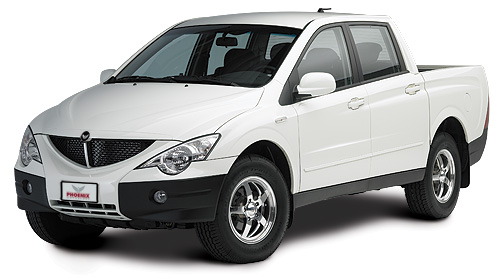 What got Renault-Nissan excited was Israel's willingness to slash import taxes for green vehicles and alter domestic sales taxes in ways that would make the economics of the plan work. "This is a unique situation," says Ghosn. "It's the first mass marketplace for electric cars under conditions that make sense for all the parties." As a result of getting involved, Nissan-Renault has made electric autos a top priority. Initially, the companies expect to produce electric cars for Israel and other countries by modifying existing models, but eventually they plan to introduce new models designed from the ground up to run on batteries developed by Nissan. Like Israel, Bermuda needs to show a willingness to make change happen. Renault and Nissan are already two car manufacturers who provide automobiles to the Bermuda market.

An article published in the Wall Street Journal summarizes the positions each big automaker is taking to replace gasoline in our cars.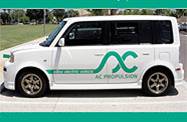 The debate, held during the 2007 Tokyo Auto Show, is whether we should replace cars with hybrids or electrics. On one side are Toyota and GM, which have tossed away their electric car projects to develop hybrids. However, they aren't following a common path on how and when. On the other side are Renault-Nissan and Honda. They affirm that electrics make more sense environmentally, politically and economically but also suggest you don't rush to get your cheque books. Lithium-ion technology needs to advance first so that cost and overheating issues can be taken care of before wide-spread acceptance can take place.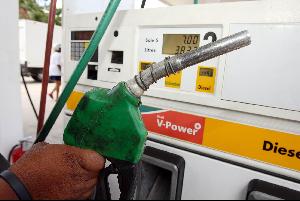 Even as the debate continues, none of the big automakers are going to stop making ICEs (Internal Combustion Engines) any time soon. They are, however, being pushed away from business-as-usual by EU and USA legislators who aim to decrease their countries' oil bills. There are already initiatives in cities like Paris and London, where electric cars are exempt from hard taxes. Renault-Nissan forecasts electric cars for 2012 and while Honda expressed skepticism about longevity of introducing 'plug-in' hybrids compared to just building an electric car.

Which is "better" is a matter of personal taste. If you need to travel long distances on a regular basis, either would be a good choice. For shorter distances, which are common in Bermuda, a battery EV is still the ideal choice. Remember that a true electric car can be filled up by plugging into an electric outlet. This electricity can be from the grid, or from a local source such as solar, wind or geo-thermal generated power. And at the end of the day, whether you have chosen a conventional ICE or a hybrid ICE, you can't fill up either of these cars with just renewable energy!

With advancements in technology, with growing production of EVs by small and large manufacturers, and with the growing public concern about Global Warming, Bermuda needs to 'wake up' and start controlling its dependency on fossil-fuels. Please join Greenrock in 'Changing the Mindset' in Bermuda when it comes to making sustainable lifestyle choices.