FOR IMMEDIATE RELEASE
Tuesday, September 26, 2023
GREENROCK ANNOUNCE GREEN EXPO TO SHOWCASE NATURAL & SUSTAINABLE LIVING
Greenrock is preparing to host a Living Green Expo on Sunday, November 19, 2023 from 10 am - 6 pm in the Royal Naval Dockyard.  This event will include a host of mind-body activities including Yoga, Qigong, a 25K Bike Ride & Cycle Race from City Hall to Dockyard, a 5K Walk & Run through Dockyard and Ireland Island, a Vendor Village in The Shed on Freeport Drive with a Vegan Food Court and an Automotive Show for Zero Emission Vehicles on either side.
Event Producer Eugene Dean said, "The Living Green Expo has been developed to provide a public platform for businesses in the green economy to showcase natural, holistic,  sustainable and environmentally friendly products and services to the broader community. The event is designed to encourage growth and collaboration within the industry while creating educational opportunities by sharing innovative ideas and demonstrating simple methods that inspire us to live naturally and think sustainably each and every day."
By participating in the Living Green Expo, businesses and entrepreneurs will be given the chance to expose their natural, holistic and sustainable products and services to a broad audience.  According to Grenrock, their ultimate goal is to grow the green economy through education, awareness and innovation and  Eugene Dean had the following to say in that regard, "We recognize that engaging with like-minded professionals and organizations can create great growth and networking opportunities.  With that in mind, our goal is to use the expo as a platform for collaboration, innovation and promotion by giving participating vendors opportunities to work together and gain much needed exposure through press coverage, presence on our website and increased activity on social media platforms." 
Greenrock encourages all non-profits, businesses and entrepreneurs with sustainable products or services in the green economy, such as organic farming, LED lighting, energy efficient appliances, renewable energy, zero emission vehicles, natural health and beauty, sustainable living and holistic health products or services, to express their interest in the Living Green Expo by filling out the application form on their website.
Greenrock is calling on corporate entities to support the initiative as sponsors, individuals and families to sign up for the various mind-body activities and businesses, schools and community organizations to register teams of ten people or more.  All funds raised through sponsorship and registration for the various mind-body activities will be allocated to the Living Green Expo.  Any excess funds will be used in support of Greenrock's community programmes, services and events.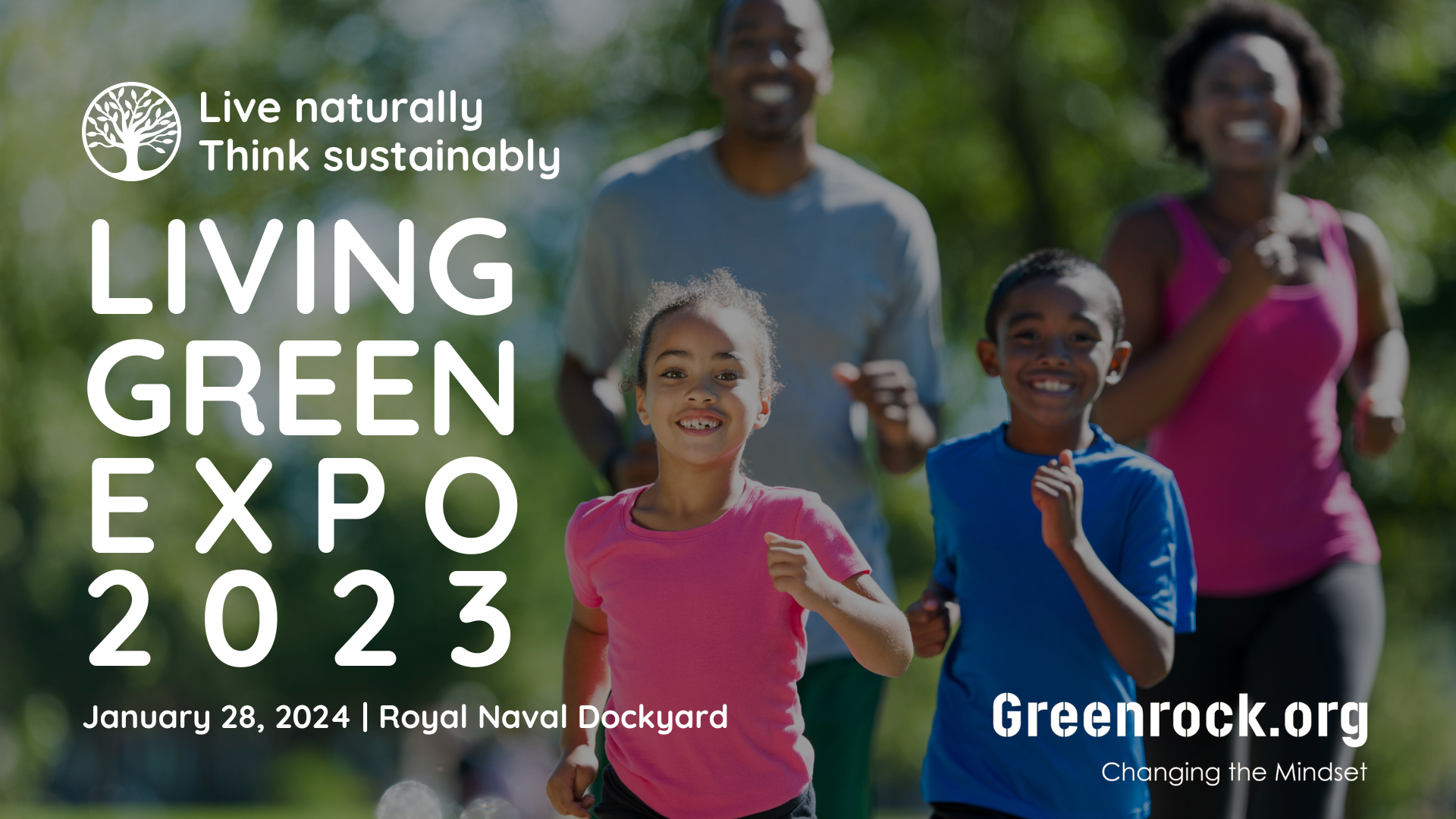 Click here view a comprehensive overview of the Living Green Expo
For more information about the Living Green Expo please visit our website, view our overview online, or download the overview as a PDF.  For interviews please call 747.7625 or send an email to  This email address is being protected from spambots. You need JavaScript enabled to view it..
Click here to download the Original Statement