Grammy award-winning singer, songwriter and producer Mark Anthony Myrie prominently known as Buju Banton will bring his arena busting "Long Walk to Freedom" tour to the global stage as part of the Danger Zone Border Splash Benefit Concert Series ("Border Splash") between Europe, Africa, and the Americas. Border Splash is produced by the Bermuda-based Emperial Group of Companies in partnership with the Danger Zone Music Group (Los Angeles, CA/Jamaica), Da Beatz Promotion (Jamaica), Cutting Edge Technology Solutions (Athens, GA), Urban Broadcast TV Network (New York, NY),  Big Regga (Zurich, Switzerland) and Shlepp Entertainment Ltd (UK).
Border Splash is designed to commemorate the 400-year anniversary of the first African American arrivals in Virginia during August 1619 by focusing the attention of the hip hop, dancehall and reggae worlds on cross border issues of peacemaking, environmental awareness, and emergency preparedness. The concert series will undertake to raise funding for green bonds that help to build "future proof"eco-villages in vulnerable communities that are increasingly susceptible to hurricane risks and rising sea levels, especially in countries bordering the Caribbean Sea, the Gulf of Mexico, the Mid-Atlantic and the Indian Ocean.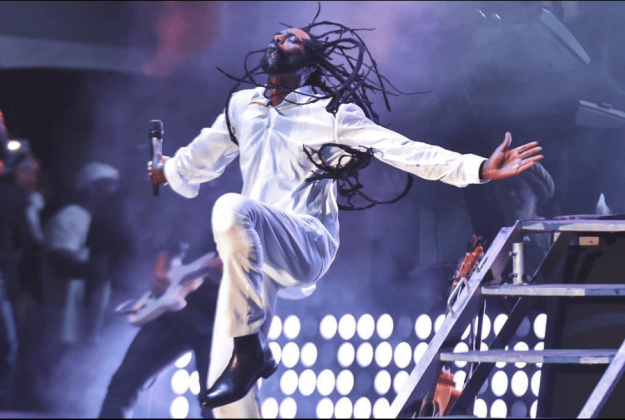 Border Splash will be officially launched in Europe on July 31, 2019 at the SEG Arena in Geneva, Switzerland to highlight the global significance of one of our leading beneficiaries the "Circle of Humanity" which represents  one of the earliest recorded peace treaties of antiquity between the indigenous peoples of the Hopi, Kikuyu, Tibetan and Swiss nations.
The Kikuyu elders at Mount Kenya – itself a UNESCO World Heritage Site – have affirmed that Jamaica has a key role to play in the Circle of Humanity and their traditional prophecies concerning Mount Kenya. The Border Splash pays tribute to this vision by making reggae music – now also listed as a UNESCO cultural treasure – the focal point of our humanitarian agenda to promote the reunification of all peoples. Buju Banton is the ideal reggae ambassador of the moment to help make this global appeal relevant to a new generation of artists. As part of this obligation, the Border Splash is also working with globally connected influencers Generation Hip Hop – representing 58 countries around the world – by featuring unsigned and emerging world artists at the forefront of our global call for unity, diversity and inclusion on matters of climate change and beyond.  This will also include artists such as Brazilian rapper Kaos Mc, and Chinese Master singer Jane Maria who collaborated with African reggae legend Toyin Adekale on a reggae and opera fusion 'Jasmine' (let it show).  Border Splash will feature a host of well-known and emerging artists from around the world.
For further information please contact:
Corin Smith, Events Coordinator, Emperial Group / (441) 518-1700 /

This email address is being protected from spambots. You need JavaScript enabled to view it.

For Tickets & Show Info:DangerZoneMusicGroup.com