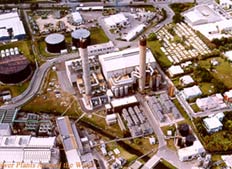 An independent energy authority is the best way forward for the Island, according to sustainable development group Greenrock.
As the Department of Energy finalises its Green Paper on a National Energy Policy to submit to Cabinet, Greenrock believes an independent authority is the best option.
Andrew Vaucrosson, the group's president, said such an organisation would remain free of political or financial influence. It would ensure consumers' interests were paramount, so protecting those on lower incomes, and would also bring transparency and accountability among suppliers and contracts ... Read the rest of the story at www.royalgazette.com.
Related story: 'Belco backs independent energy authority proposal', The Royal Gazette, January 12, 2009.