Details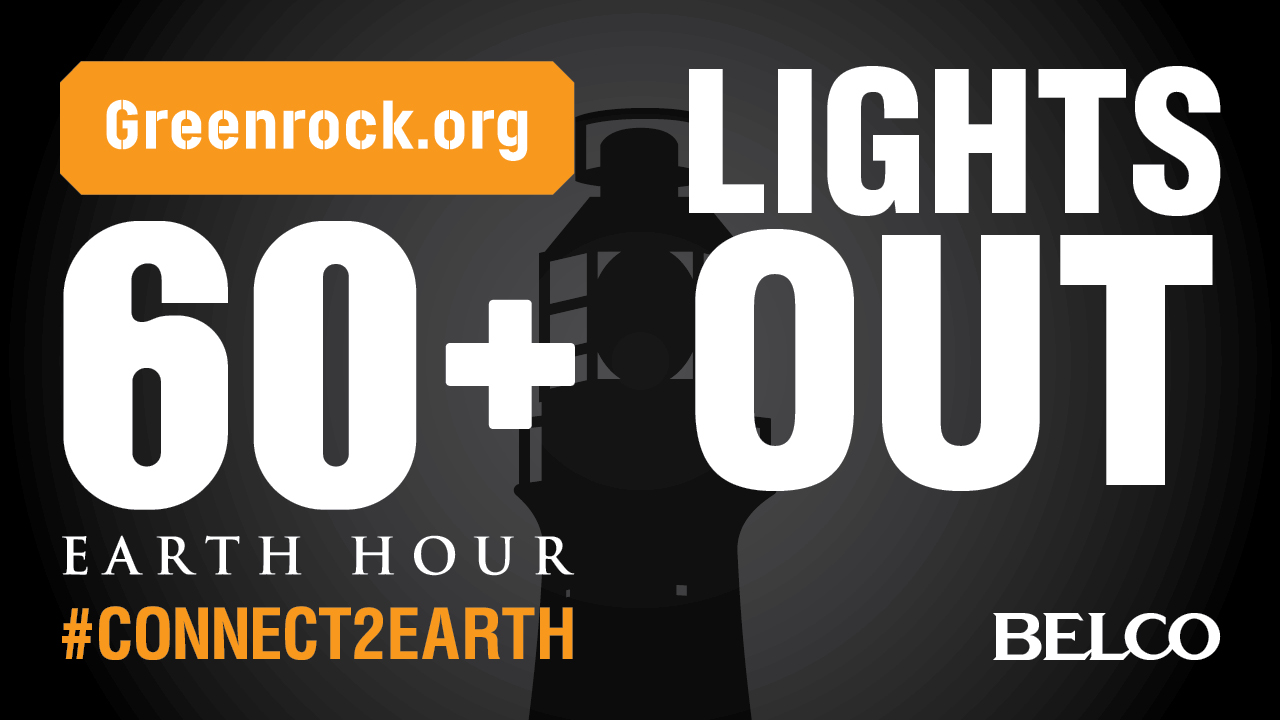 Be Inspired To Put Energy First
Energy Exposition
4pm – 7pm
Learn how to use less energy, save money and support our earth by exploring a range of innovative expositions and fun demonstrations all about energy efficiency. Open from 4pm onwards for you to enjoy at your leisure.
Click here to register
Eat, Enjoy & Energize!
Food & Entertainment
4pm – late
Make a night of it and enjoy some of Bermuda's best food stalls and entertainment acts with your friends and family whilst supporting Earth Hour. 

Pedal For Your Power
25k Family Bike Ride ($25)
3pm – 5pm
Start your weekend with our fun ride from City Hall (Hamilton) to the Clocktower Mall (Dockyard) featuring electric assisted cycles which participants can rent for the day during the registration process. All ages and levels are welcome!
Click here to register now
and
here for the map
.  eBikes will be delivered to City Hall and can be returned at the Energy Efficiency Expo in Dockyard.
Run For The World!
5K Fun Run ($25)
6pm
Sweat it out before the lights go out with our 5K Fun Run, starting at the Clock Tower Mall in Dockyard. Team and individual entries are welcome, with prizes awarded to the Fastest Company and Fastest School.
Click here to register
 now and
here for the map
.  Same day registration for $35 is on the North Lawn in Dockyard between 4-6pm.
Earth Hour Lights Out
Lights Out Bermuda 8.30pm - 9.30pm
Experience the magic of Lights Out in Bermuda as Dockyard joins City Hall, Front Street, Pier 6, St. Georges Square, Ordinance Island, Fairmont Southampton, local homes, local businesses and millions around the world in a global movement to inspire action that addresses climate change.  Let's all be the change we need to protect our future.
Walk & Glow
5K Glow Fun Walk ($25)
8.30pm
Stride out for our environment with this unique walking experience through Dockyard during the lights out hour. Prizes will be awarded to the Best Dressed Team, Best Costume and largest Company and School teams, so group together, be creative and get your glow on!
Click here to register
 and
here for the map
.
Stretch, Glow & Flow
Lucky Elephant Glow Flow Yoga ($25)
8.30pm
Stretch out like never before with an outdoor glow yoga session backed by a live DJ whilst the lights are out for Earth Hour! All levels welcome – experienced instructors will be on hand to guide you.
Click here to register
now or register on the day in Dockyard between 4-8pm ($35).
School Teams
$5 for Students $10 for Teachers & Staff
There are special rates for school teams consisting of 10 or more students, teachers and staff.  Team members can participate in as many events as they wish.  With exception to the 5K Run, primary and middle school students must be accompanied by a teacher or staff member.
Register your team today
.
Membership
Greenrock Annual Membership ($25)
Join the Greenrock team by becoming a member.  Learn about our programs and stay informed about our educational forums and community events.  Your membership is a personal endorsement of our efforts and a valued contribution to our Changing the Mindset Fund.
Join the movement today!
.
Location
The Earth Hour activities will all take place on:
Clock Tower Lawn
6 Clock Tower Parade
Royal Naval Dockyard
HM01 Bermuda
Visit
www.racedayworld.com
for a Course Map and event registration information.
Transportation
Additional ferries will be provided after the scheduled ferry service to transport participants to the event and back to Hamilton at 10:30pm. $5 for one way ferry pass and $10 for return pass. Standard ferry passes, tickets and tokens are only valid during the regular ferry schedule between 9am and 6pm.
Donations
All proceeds will contribute towards Greenrock's community programmes and services (charity #704). We thank you in advance for your registrations, donations and support.
Race Package Collection
Race Packages can be collected at City Hall on Wednesday March 27th from 11am – 2pm. Alternatively, they can also be collected at the Same Day Registration desk on the North Lawn in Dockyard from 4pm – 8pm.
eBike Delivery & Collection
eBikes ordered on the registration website will be delivered to City Hall and can be returned at the Energy Efficiency Expo in Dockyard.
Details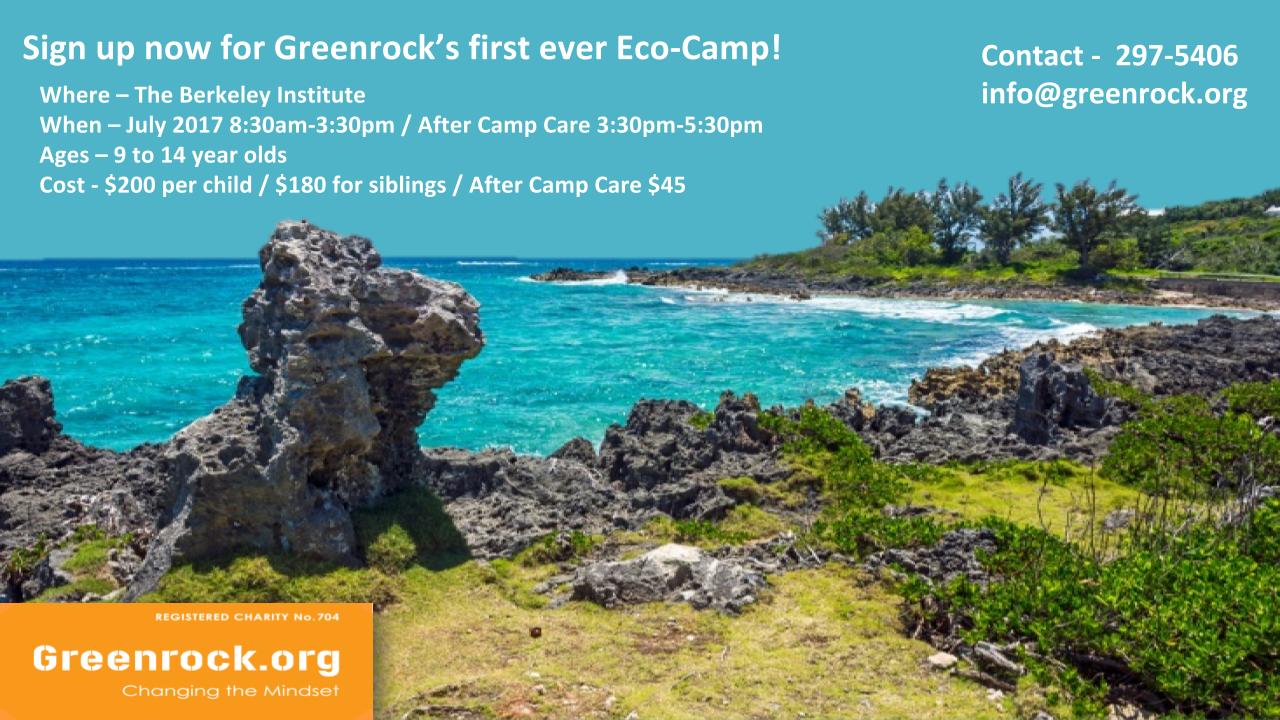 This summer Greenrock will be holding our first ever summer Eco-Camp!
Are you looking for a summer camp with a difference?
At Greenrock's Eco-Camp participants will learn sustainability by doing.
Through participation in innovative, hands-on activities like making solar oven and hydroponic garden systems in the morning and traditional summer camp activities (like snorkelling, mini-golf and bowling) in the afternoon, campers will learn ways they can actively protect the planet while having fun!
The camp will be based at The Berkeley Institute and is being held in July this year.
Ages - 9-14 only.
Times - 8:30am to 3:30pm / After-Camp Care 3:30pm to 5:30pm
Cost (per week) - $200 per child / $180 for siblings / $45 for After-Camp Care
Contact us at This email address is being protected from spambots. You need JavaScript enabled to view it. or call us at 297-5406.
Details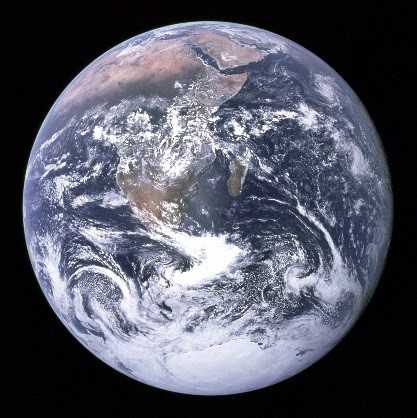 By Jonathan Starling
On World Meteorological Day (March 23rd), the World Meteorological Organisation released its annual 'State of the Global Climate', providing a review of 2016 and initial observations for 2017. While these are global observations, the implications are relevant to Bermuda.
2016 was the warmest year on record: '...a remarkable 1.1°C above the pre-industrial period, which is 0.6°C above the previous record set in 2015."
Globally averaged sea surface temperatures were also the warmest on record. This not only threatens Bermuda's reefs, but also will have consequences for hurricanes.
Carbon Dioxide levels in the atmosphere broke new records.
Each of the 16 years since 2001 has been at least 0.4°C above the long-term average for the 1961-1990 base period (used by the WMO as a reference for climate change monitoring), with global temperatures continuing to be consistent with a warming trend of 0.1-0.2°C per decade.
Global sea levels reached new record highs in 2016. For a relatively low-lying island like Bermuda, this could have very serious consequences.
Global sea ice extent dropped more than 4 million km2 below average in November - 'an unprecedented anomaly for that month'.
In addition to these record breaking events, 2016 also saw severe droughts in Southern and Eastern Africa and Central America.
Indications for 2017 so far include growing evidence that ocean heat content may have increased even more than previously reported (resulting in unprecedented and irreversible die-offs among the coral reefs of the world, most notably the catastrophic extensive bleaching of Australia's Great Barrier Reef). Additionally, provisional data also indicates that there has been no change to the rate of increase in atmospheric carbon dioxide concentrations.
While 2016 was an extreme year, with a strong El Nino event, indications are that 2017 will potentially see a repeat El Nino event as well as see continued impacts of climate change, including potential shifts in wider oceanic and atmospheric circulation patterns with uneven consequences - for example, some areas such as Canada and the USA have experienced unseasonably balmy conditions, other areas such as the Middle East and North Africa have experienced unseasonably cold conditions so far in 2017. In the USA alone over 11,700 warm temperature records were broken or tied in February, and parts of Australia experienced high temperature records. If patterns like this continue there will likely be implications for Bermuda tourism as new destinations open up, while local conditions potentially worsen.
The entry into force of the Paris Agreement under the UN Framework Convention on Climate Change (UNFCCC) on November 4th, 2016 did mark a huge step forward in guiding the world in addressing climate change by curbing greenhouse gas emissions. It is vital that the Paris Agreement is implemented - and we must seek to even go beyond it.
This year the theme of Earth Hour is 'keeping up with climate change'. The report by the WMO shows us that the impact of climate change is happening now.
Bermuda may be small, however we have a role to play in this too. This is especially the case as an island nation we are more likely to be impacted negatively from climate change from a larger or continental country. As a country we not only have an ethical obligation to act, but also a more selfish reason to act in as much as Bermuda will be greatly negatively impacted by climate change if it isn't checked.
At a minimum Greenrock believes the Paris Agreement should be extended to Bermuda, just as the Kyoto Protocol was. We also believe that climate change needs to be a priority of the Government, looking at ensuring our infrastructure is climate proofed and setting out both caps on greenhouse gas emissions and targets for phasing out fossil fuels.
Each of us also has a role in becoming more 'green' in reducing our energy consumption, reduce the amount of waste we produce and be more aware of food miles in our purchasing decisions.
Details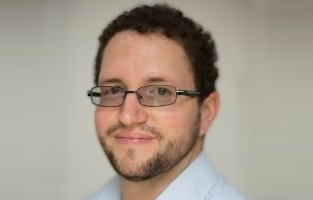 By Jonathan Starling
The last two months have been busy here at Greenrock, with much of March focused on Earth Hour 2017, while the end of March and early April saw our focus here at Greenrock turn to the large gasoline spill at Ferry Reach.
We have also continued to develop our environmental education programmes, with highlights being the holding of an Eco-Expo hosted by HSBC in the lead up to Earth Day 2017 and a number of our Young Reporters for the Environment seeing their articles published.
April has seen Greenrock participate in the initial consultation phase of the Government's development of a new Fuels Act, and we will continue to participate in this process to put forward a vision of a low carbon Bermuda.
May sees the start of the America's Cup in Bermuda, and we are hopeful that it will also mark a focus on greater marine sustainability in Bermuda, our marine environment facing threats of climate change (such as rising sea levels and ocean acidification), critically low populations of large predatory fish, the lionfish invasion and competing interests between fisheries, tourism, development, recreation and energy.
Excitingly, Greenrock is one of the beneficiaries of the XL-Catlin End-to-End event this year, and we hope that all of our supporters register and participate in the event this year!
Details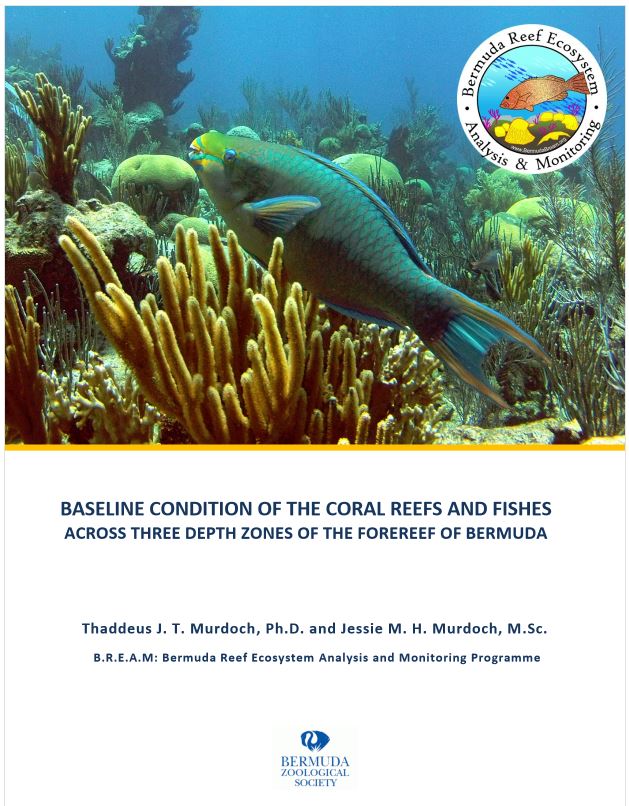 By Jonathan Starling
Greenrock was invited to review the Baseline Report by Bermuda Reef Ecosystem Analysis & Monitoring Programme, which can be read in its entirety online here.
The report makes for some distressing reading for anyone concerned about the environment. We knew that fish catches were too high in the 1970s and had not recovered fully in the 1980s - what this report indicates is that the large predatory fishes, the apex predators of our waters, still haven't recovered and remain at critical population levels. Apex predators such as our groupers/rockfish are crucial for our nearshore ecosystems - they are the tigers or lions of our local environment.
The ocean is the cornerstone of Earth's life support system - it shapes climate and the weather - and our nearshore not only feeds us but protects us from storm events. The argument is simple - if we lose our large predatory fish, then we will lose our coral reefs, and that will have dire consequences for our future.
Environmentalists are fond of the saying 'think globally, act locally'. That is very relevant to what this report speaks to. Our reefs are already stressed - and likely to see more stress - due to rising sea temperatures, rising sea levels, ocean acidification and ocean deoxygenation - all consequences of global climate change. Added to this stress is the lionfish invasion and the critical population levels of our large predators.
We can act locally by actively caring for our nearshore and taking steps to reduce our own contributions to greenhouse gases."
Details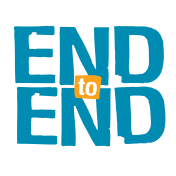 By Jonathan Starling
The XL-Catlin End-to-End has become a fixture in Bermuda's calendar, seeing thousands of people participate in walking, riding, paddling and swimming their way across the island – and in the process helping raise money for local charities.
This year, Greenrock is grateful to be one of the three main charities benefitting from this great event, with the monies raised going to support two of our environmental education programmes – Eco-Schools and Young Reporters for the Environment!
In addition to Greenrock, this year's XL Catlin End-to-End will see monies raised for the Adult Education School, Age Concern and Raleigh. And there's also the option to vote for a fourth charity to receive the 2017 People's Choice 30th Anniversary $30,000 award! When you register to participate, you get an option of deciding from four excellent local charities, including YouthNet, a charity that Greenrock works closely together with!
It's great fun for a good cause, and we ask that all of our supporters sign up and participate in this fantastic event- remember to sign up now and save the date – Saturday, May 6th!
Details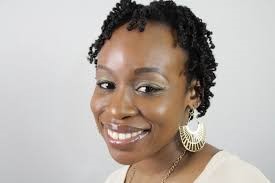 What a great month it's been! I've been hitting the pavement making new friends and connections all for expansion and enhancement of our schools programmes.
We've welcomed two new Eco Schools this month. Devonshire Pre-School and Dellwood Middle School have both taken on the Eco Schools programme and Dellwood has also shown interest in the Water Explorer Programme. I'm so excited to have them on board and I'm looking forward to seeing their learners get excited about the sustainability.
This month has also seen us build and strengthen relationships with other organisations within the community. We had the pleasure of attending the grand opening of Landrover BAR's 11th Hour Racing Zone in Dockyard. This interactive exhibit comes with lesson plans designed to ignite young people's interest in Science, Technology, Engineering and Maths (STEM).
Eco-schools can spend a day in the west if they travel further into Dockyard and visit Dolphin Quest. Learning about their education programs which are tied to the Cambridge curriculum is a great supplement to our Biodiversity and Water pathways and we're happy to have them as a delivery partner.
If the west is too far for schools then Bermuda Zoological Society is an ideal option. BZS's programmes are complementary to our Biodiversity and Water pathways and are compatible with the Cambridge system as well. It's good to know that our students are able to have quality educational experiences outside of the classroom. I can't wait to see what next month brings!
Details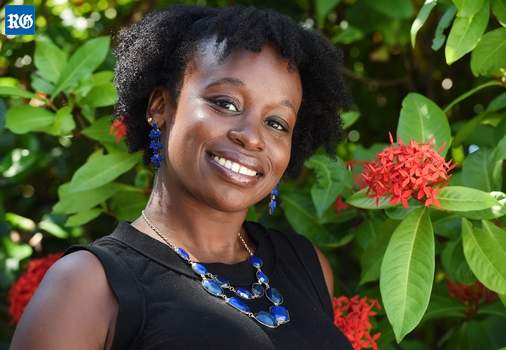 By Davida Morris
What a fabulous month it's been and it went by so quickly! May is just around the corner and soon schools will be scrambling to get their portfolios in to be assessed.
We're always encouraging our young people to share what they have been leaning with those around them and this month saw our students sharing with the whole island at the Eco Expo and Water Festival held at HSBC Harbourview. Our schools created poster boards displaying what they have been doing and learning with the public.
It was a great success and we've decided to take the Expo on the road! For the next several weeks we are offering our corporate supporters the opportunity to host the Expo at their place of business. If you are interested in hosting the Eco Expo at your business drop me a line at This email address is being protected from spambots. You need JavaScript enabled to view it..
Details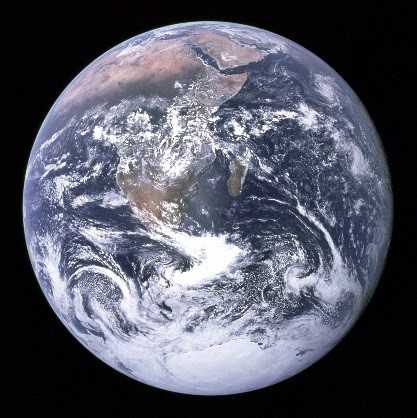 Greenrock is proud to be one of the four charities selected by End-to-End to benefit from this year's fundraising drive. This support will go a long way to supporting our environmental education programmes for the 2017-2018 school year. The monies raised will be used specifically for our Eco-Schools and Young Reporters for the Environment programmes.
Greenrock is joined in this by the Adult Education School, Age Concern and Raleigh as the other charities benefitting this year. Additionally, a fifth charity has the opportunity to receive up to $30,000 through this year's People's Choice Special Anniversary Award. Charities that may win this are YouthNet, BUEI, Society for the Blind and the Duke of Edinburgh programme.
We invite all of our supporters to sign up for this year's End to End – it helps Greenrock and four other great charities!
Details
By Jonathan Starling
This year saw Earth Hour return home to City Hall, as well as a repeat of our 5k Fun Glow Walk & Run throughout the streets of the city.
With around 400 participants in the 5k Fun Glow Walk & Run, the streets went dark as street lights went off, only to be lit up again by people power in the form of wearable LEDs that can be reused going forward.
The theme for Earth Hour 2017 was 'Keeping Up With Climate Change' and was celebrated in 187 countries with over 3,100 landmarks and monuments switching off their lights to demonstrate solidarity.
See our Earth Hour video on YouTube here!
Earth Hour 2018 will be held on Saturday, March 31st and we are already starting planning for this event, hoping it will be even bigger than before!
Did you participate in Earth Hour 2017 in Bermuda? Share your photos with Greenrock on Facebook!
Do you have feedback on the event? Email us at This email address is being protected from spambots. You need JavaScript enabled to view it.
Details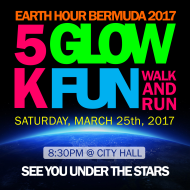 Organising and related activities are gathering pace for Earth Hour 2017, to be held this year on Saturday, March 25th.
This year, we will be holding Earth Hour at City Hall, and during the day we will be hosting a Living Green Expo on the grounds of City Hall, featuring local green businesses. Live entertainment will begin the evening in the run-up to Earth Hour itself, which starts at 8:30pm. At the start of Earth Hour we will start our 5k Glow Fun Walk & Run throughout the City, beginning and ending at City Hall.
The registration website for the 5k Glow Fun Walk & Run is now open, for both individual and corporate teams – please sign up now!
We still need volunteers for Earth Hour, particularly for road marshals. Want to help out? Email This email address is being protected from spambots. You need JavaScript enabled to view it. now!