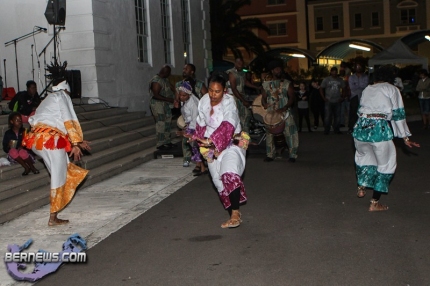 On Saturday night [Mar.31], Bermuda joined with over 130 countries in celebrating Earth Hour, which encourages people to turn off their lights to serve as a visual reminder on the importance of a sustainable lifestyle.
Greenrock hosted an Earth Hour Expo at City Hall, with green exhibitors, live entertainment and more. The videos below show entertainment at the event including:
African Dancers, Fire Spinners, Capoeira Camara, Dawn & The Rhythm Fire Drummers, Joy Barnum, Gavin Smith, Greenrock President Judith Landsberg, Mayor Charles Gosling, BELCO's Andrew Parsons, and Environment Minister Marc Bean.
Click here to see the original post and more videos.