Press Release - HAMILTON, Bermuda, January 7, 2014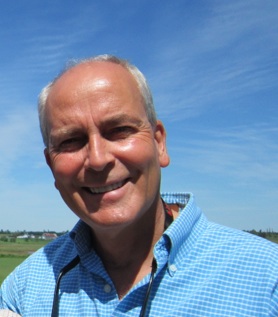 Greenrock Exec. Director
Gordon JohnsonGreenrock establishes new Governance Structure;
Hires First Executive Director
Greenrock announced today that, after 6 months of careful planning, the organization has established a new governance structure to help increase its impact as a registered charity dedicated to sustainable living in Bermuda.
Following a strategic planning exercise earlier this year, a Board of Directors has been appointed to oversee strategic and operational goals supporting Greenrock's mission of engaging the community to share solutions for a sustainable Bermuda.  
A part-time Executive Director position has also been established. Previously, Greenrock was run by an all-volunteer Management Committee with hourly stipends paid to vendors with technical expertise.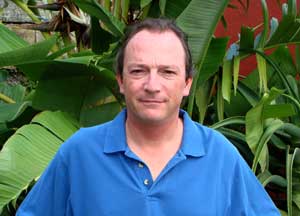 Greenrock Chairman
Nick CampbellThe members of Greenrock's Board of Directors are:
Nick Campbell - Chair
Judith Landsberg - Deputy Chair
Matt Carr - Secretary
Maria do Ceu Proiete - Treasurer
Carol Dixon
Dave Zebny

"I am honoured to have been asked to chair the Board of Greenrock, an organization that has established itself as an effective advocate for Bermuda's sustainability, " said Mr. Campbell. "We are in the fortunate position of being given the opportunity to build on the achievements that others, in particular out-going President, Judith Landsberg, former President, Andrew Vaucrosson, and founder Erin Moran, have accomplished during Greenrock's 10 years of operation. We wish Judith all the best as she moves her family to Australia this month, and we welcome her continued involvement with Greenrock on the Board of Directors.
"While the Management Committee has done a wonderful job in stewarding Greenrock's growth over the last 10 years, best practices teach us that volunteers are at their most effective when they can rely on a well-organized infrastructure. A more formal framework for governance will, therefore, enhance our ability to achieve our mission.
"In addition to creating a more robust governance structure, we are also further strengthening our capabilities with the appointment of our first Executive Director, Gordon Johnson. Gordon joined us in December on a part-time basis, bringing over 25 years of non-profit experience to this new position.  We are delighted to have someone of Gordon's calibre working with us and look forward to continuing to develop programmes that contribute to Bermuda's sustainable health and well-being.
"Gordon and our volunteer team will continue to lead Greenrock's core initiatives including our emerging Eco-Schools programme, representing Bermuda as a member of the Foundation for Environmental Education and building on our Green School Handbook; the Healthy Harvest programme, which promotes healthy eating and the consumption of locally produced food; and Savings for Seniors, which aims to help our seniors reduce their electricity bills.  This team will also continue to support sustainability practices in Bermuda's businesses, including managing our popular Green Buildings Forum."
Outgoing President, Judith Landsberg, said: "I am proud of the work that we have done together over the four years that I have been with Greenrock, and I would like to thank the Management Committee and all of our volunteers for their commitment and hard work.
"I am particularly proud of Greenrock's strong relationships with other charities in Bermuda. Our partnerships in the environmental community allow us together to have a greater impact than we could alone.  
"It gives me pleasure to hand the helm of Greenrock to Gordon Johnson. He brings his vision, experience and deep connections in the community to the task of changing the mindset in Bermuda, to help us all become better stewards of the future.
"These changes strengthen Greenrock's ability to engage the Bermuda community in meaningful conversations that will sustain the Island for generations to come."
Greenrock is Bermuda registered charity #704. More information is available at www.greenrock.org and on Facebook at facebook.com/greenrock.
---
Media Contact: Gordon Johnson, email: This email address is being protected from spambots. You need JavaScript enabled to view it. Cell: 505-3820
Local Media Coverage:
1. Royal Gazette
2. Bernews
3. Bermuda Sun