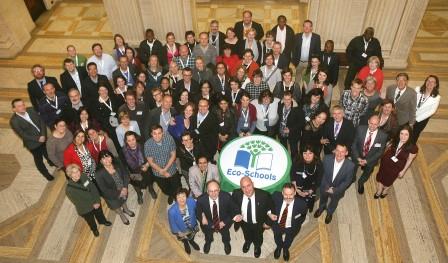 In November, I attended the Eco-Schools Conference in Ireland, thanks to generous support of the C.V. Zuill Scholarship. It was a milestone occasion as the hosts celebrated an incredible 'first' for the programme: 100% of the country's schools registered! During the conference, international delegates shared best practice and discussed the support and development of Eco-Schools.
We visited a school in Belfast to find inspiration from the students first hand. They were extremely passionate about the cause and their accomplishments, providing stories of their journey and tips on how to engage the whole school community. After this experience, I am excited to be launching some new resources to our local participants.
We witnessed notable devotion and consistent support of the Northern Ireland Department of Environment which helped to bring their Eco-Schools to the very forefront of the global success story. The Minister expressed his pride in being involved in the largest and most successful programme of Education for Sustainable Development, with strong partnerships with the United Nations.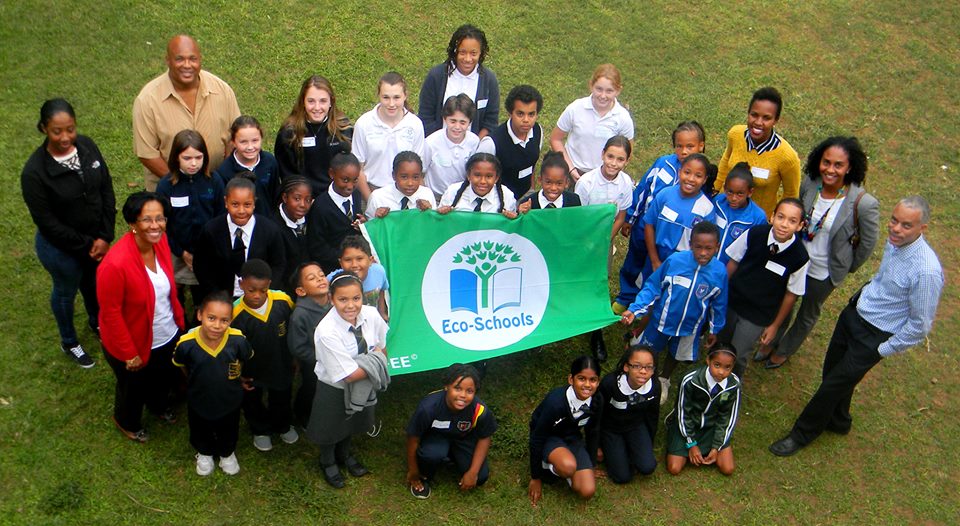 Locally, we hosted our own Student Networking Conference at Somersfield Academy where we engaged representatives from participating schools to connect with their peers, share advice, and brainstorm how to address challenges. This local collaboration will continue in January when we host a Resource Fair for students to interact directly with our Delivery Partners who are experts in their fields. If you - or anyone you know - is interested in joining in any capacity, please get in touch. We continue to remind students, teachers, and ourselves: you do not need to have all the answers, just know where to look for them.
A few school projects to look out for: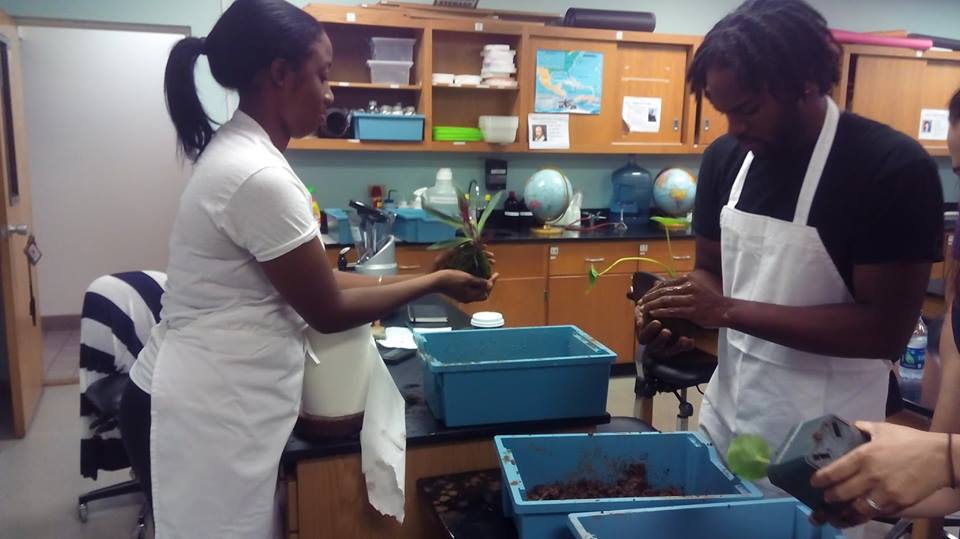 In an effort to improve the school grounds at the Bermuda College, the eco committee will launch green graffiti, using moss as an art to tell a message. He hosted a workshop on making Kokedama (which translates to moss ball) and students hung them around the science classes.
Understanding that water consumption is more than just what comes out our taps, Dalton E. Tucker Primary will link Eco-Schools with the Water Explorer programme to explore how much water is 'secretly' embedded in some products we use. For example, it takes 24 gallons of water to make 1 pound of plastic!
And Lyceum Preschool will undergo a complete renovation of a concrete outdoor area to make it greener and more engaging for the little tots.