Details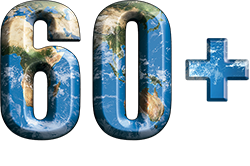 Greenrock is proud to announce that WEDCO, the City of Hamilton, the Corporation of St. George, BELCO, The Department of Public Transportation, the Cabinet Office, and numerous Government departments will all be participating in Earth Hour this year.  
Chairman of the Board, Eugene Dean said, "Having support from major stakeholders is key to the success of our campaign. While individual participation is extremely important to our movement, participation from governments and large corporations is just as essential.  Their participation helps to ensure that  laws, policy frameworks and infrastructure developments are all in alignment with the goals we seek to achieve.  Sustainable development is the foundation to sustainable living, which means that they both need to grow hand in hand.  Everyone has a role to play in creating a sustainable future for Bermuda and, for that reason, we are pleased to have so many of the island's core organizations involved."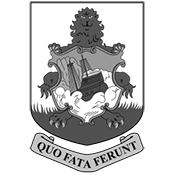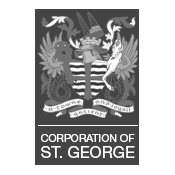 The Premier, David Burt confirmed that the Cabinet Office will be participating in Earth Hour and followed through with his commitment to encourage all Government departments to participate as well.  The Department of Public Transportation confirmed that it will be dimming lights at the Hamilton bus terminal this year and representatives from the Corporation of St. George confirmed that they will continue with their tradition of turning off lights on Water Street, Ordinance Island, in King's Square and the Town Hall Building.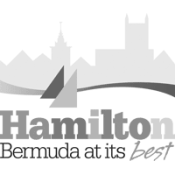 The Mayor of Hamilton, Charles Gosling, shared how the City will be participating, what they are doing to operate more sustainably and why it is important for everyone to get involved: "The City of Hamilton is pleased to once again support Greenrock in recognizing Earth Hour in order to further awareness about the urgent need for energy conservation globally.  As such, we will shut off all lights in and outside of the City Hall building on Saturday, March 27th between 8:30pm and 9:30pm as well as the Works Depot which will have all lights turned off for the hour.  
"Over the past few years, the City has made a more concerted effort to be greener. We've changed the bulbs in City offices and properties as well as the streetlights to LED, transitioned to an electric fleet for City vehicles, and moved to a paperless system for our Board agendas and meetings.  Additionally, in February of this year, the City oversaw the installation of 78 solar panels at its Front Street pump station which, it is anticipated, will save the City more than $30,000 a year on electricity costs.
"The City already has a significant solar panel installation at its Works Depot and has plans for further installations on some of its other buildings including Pier 6 and Customs House. Additionally, the City has plans to install solar carports on the fourth floor of Bull's Head car park and the City Hall car park which will offset electricity costs at the Works Depot as well as City Hall.  City technicians are also working hard from an efficiency perspective – carrying out interior renovations such as converting the City's lighting network to LED and finding innovative ways to reduce HVAC costs.
"We encourage all City taxpayers, be it restaurants, retailers, businesses or residents to all do their part to reduce their consumption during Earth Hour, by switching off non-essential lighting. We are all responsible for the state of our planet and it is up to each and every one of us to do our part to make a difference."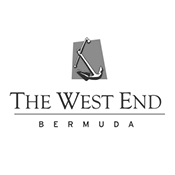 In a recent interview with Greenrock, General Manager of WEDCO, Andrew Dias shares the numerous ways WEDCO has embarked upon developing properties in the West End sustainably.  Click here to watch the interview.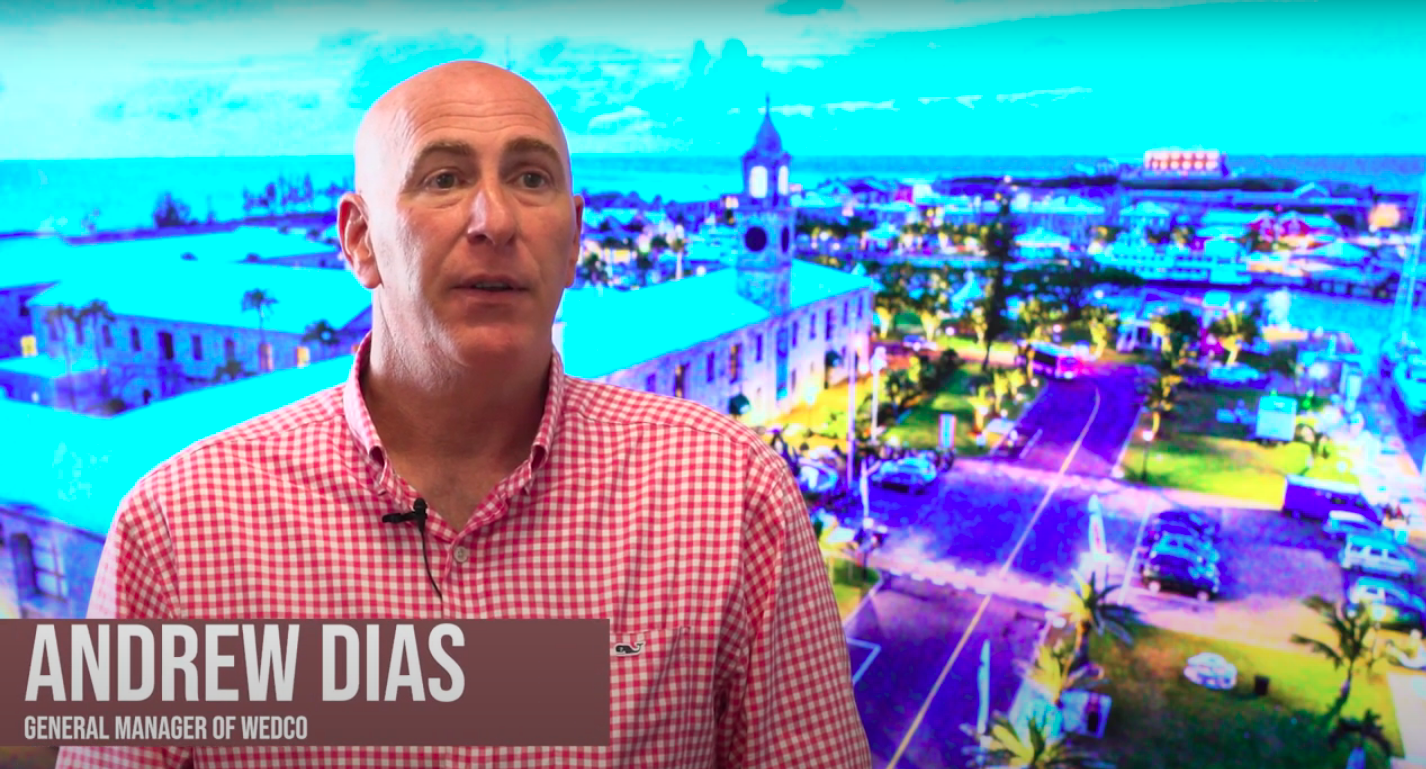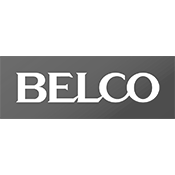 BELCO, recently impacted by the high profile acquisition of its parent company Ascendant Group Ltd., now owned by Algonquin Power & Utilities Corp., is on the cusp of embarking upon a new journey that will see the company culture evolve.  While most appreciate the fact that renewable energy will play some part in their energy mix, few may realize the extent to which sustainability has the potential to redefine the future of their operations.  With that said, we feel positive about what we know of their newly-found direction, and are very pleased to have BELCO as Earth Steward Sponsors again this year.  We are appreciative of the assistance the company has provided us annually with this initiative and look forward to working with its team to find the most effective ways to provide the people of Bermuda with clean, affordable and renewable energy.
Greenrock encourages everyone to tune in to our Earth Hour Live broadcast at 6:30pm and turn off any unnecessary lights from 8:30pm - 9:30pm while taking time to pause and reflect on adopting new behaviours that reduce our carbon footprint, help us live more sustainably, and inspire others to do the same.  Anyone interested in supporting Greenrock or taking part in Earth Hour this year should visit our website www.greenrock.org or contact us via email at This email address is being protected from spambots. You need JavaScript enabled to view it..  Please sign our Take Part Form to register your participation. 
Submitted on Friday, March 26th, 2021
Details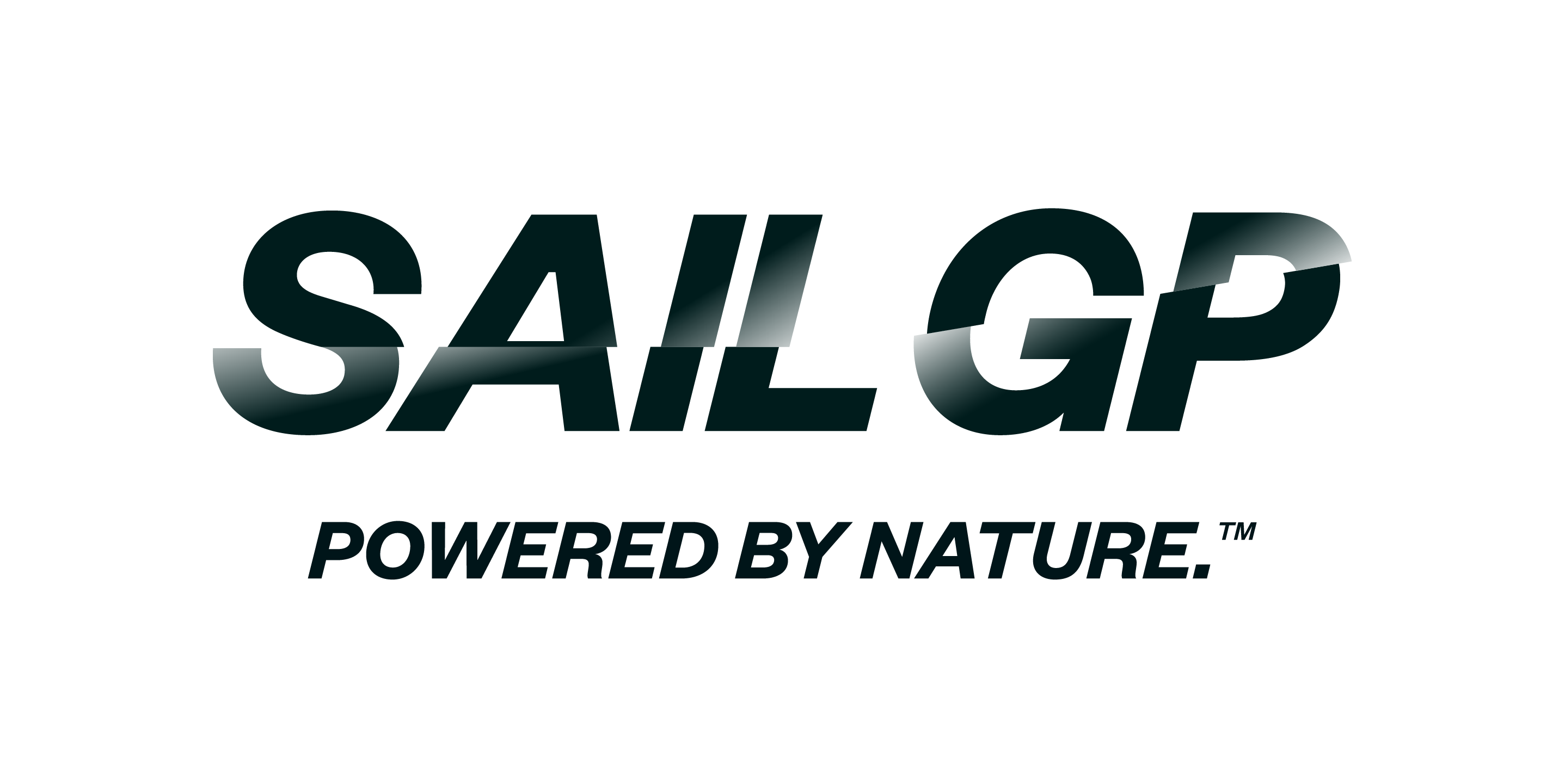 Greenrock is proud to announce that SailGP - the sport's pinnacle league that starts its season next month in Bermuda - is supporting its 2021 Earth Hour Campaign this year as an Earth Steward Sponsor. 
SailGP is powered by nature and driven by purpose, and uses its global platform to champion a better world powered by nature, with a focus on accelerating a transition to clean energy. In addition to the partnership, SailGP is committed to full staff participation and encouraging its local partners to take part in the campaign. 
"We are very pleased to have SailGP involved with our campaign this year," says Greenrock Chairman Eugene Dean. "Having a cutting-edge, international sporting brand advocating with us for nature and sustainability, raises the profile of our efforts and expands the reach of our campaign beyond our shores. Already the relationship has paid dividends, with several local agencies, government departments and participating vendors reaching out to us about Earth Hour as a result of SailGP encouraging them to get actively involved."  
Established as the first climate positive sport and entertainment property, SailGP recently achieved both the Carbon Neutral International Standard and joined the UN Climate Neutral Now Initiative, plus the international sustainability standard ISO20121 – ensuring it delivers its events to the highest operating standard. While setting new standards and inspiring action globally, SailGP has developed partnerships with a host of other like-minded businesses and organisations, right here in Bermuda.
"Being a league that travels the globe means we need to take a closer look at every aspect of our day-to-day operations, ensuring we're making decisions that align with our purpose", says Alexandra Rickham,  SailGP Sustainability Manager. "For instance, at each event we are using solar to help charge the F50 foiling catamarans' batteries and power the technical areas."
 "As a climate positive business - we measure, reduce and offset our carbon footprint at every opportunity. Trialling new technology to help reduce our on-water operations is just one of many examples of this", adds Alexandra.Collaborating with local organisations such as Greenrock, SailGP is, in turn, supported in its efforts to host sustainable events utilising clean energy. The reciprocal relationship of utilising local suppliers to keep their footprint smaller and local economic impact bigger is a winning combination. 
"Holding regular conversations with the SailGP Sustainability Officers has been an enlightening experience for us", says Eugene. "We have gained a tremendous understanding of the work they do to ensure that inclusion, social consciousness and environmental sustainability are both central to the organisation's mission, and seamlessly integrated into all levels of its operations."  
"Over time they are eliminating red meat from their menus and are increasing the presence of plant-based options in their meals. Their strict guidelines regarding waste reduction, waste management and waste removal have been developed to ensure that items are separated into various waste streams, reused and recycled, whenever possible, then disposed of correctly at the appropriate waste facility.  All of these initiatives are driven by a commitment to operate more sustainably and as a country there are several opportunities for takeaways from observing and understanding their operations, that we can incorporate in activities we host year round."
SailGP's partnerships, that go beyond Bermuda's shores, have taken an interest in Earth Hour and will be showing their support of the Island's event. The City of Taranto, Italy – SailGP's next host city following Bermuda – will be switching off the lights to their City Hall and the lights of one of the main city squares, Piazza Ebalia, as a show of solidarity. 
Recognition surrounding the goodwill of SailGP's local partners, who play an integral role in SailGP's Race for the Future agenda, are getting involved in a variety of ways.
Bermuda Tourism Authority (BTA) - Official Host Partner - It will be 'one hour, no power' on Saturday evening at the Hamilton office location. Sharing information across their social feeds, the BTA will encourage others to do their part. The initiative aligns with the organisation's 2025 aim to guide Bermuda on the path to becoming one of the 'greenest' tourist destinations, attracting visitors who value this through more eco-friendly practices and better use of its natural resources as outlined in the Bermuda National Tourism Plan.
Hamilton Princess & Beach Club - Title Partner - Turning off outdoor lights and reducing indoor lighting in public areas inclusive of their restaurants, patrons may experience the bonus of a candlelight dining experience, health and safety permitting. 
WEDCO - Official Venue Partner - Lights will be turned off in the Royal Naval Dockyard in support of Earth Hour as a reminder to take action by living and developing more sustainably. Committed to the environment, the team at WEDCO are dedicated to the preservation of history and the sustainable development of their vested lands. Their solar panel installation project, wastewater treatment facility, electric vehicle recharge zone, reverse osmosis plant, and their LED lighting project are part of the growing list of amazing initiatives undertaken by this group.
BF&M - Official Partner - As well as pledging to support Greenrock, BF&M will be turning off their building lights, encouraging their staff to do the same at home, as a unified effort.
Butterfield - Official Partner - Also an official sponsor of Earth Hour, and with a workforce of over 600 employees, will promote supporting the initiatives within their organisation
Appleby - Official Partner. Official Law Firm of the Bermuda Sail Grand Prix Presented by Hamilton Princess - Will be turning off their outdoor lights and encouraging their employees to turn off all lights in their homes to support Earth Hour and help raise awareness of the importance of our planet.
This year Greenrock will countdown to Earth Hour with a live stream and television broadcast on Saturday, March 27th from 6:30pm to "Lights Out" featuring a youth segment, a community segment and a segment on the green economy.  The two (2) hour program will be streamed live on the Greenrock website, our YouTube Channel and our Facebook Page. For more information please email This email address is being protected from spambots. You need JavaScript enabled to view it. or call 441.747.7625.
Submitted on Thursday, March 25th, 2021
Details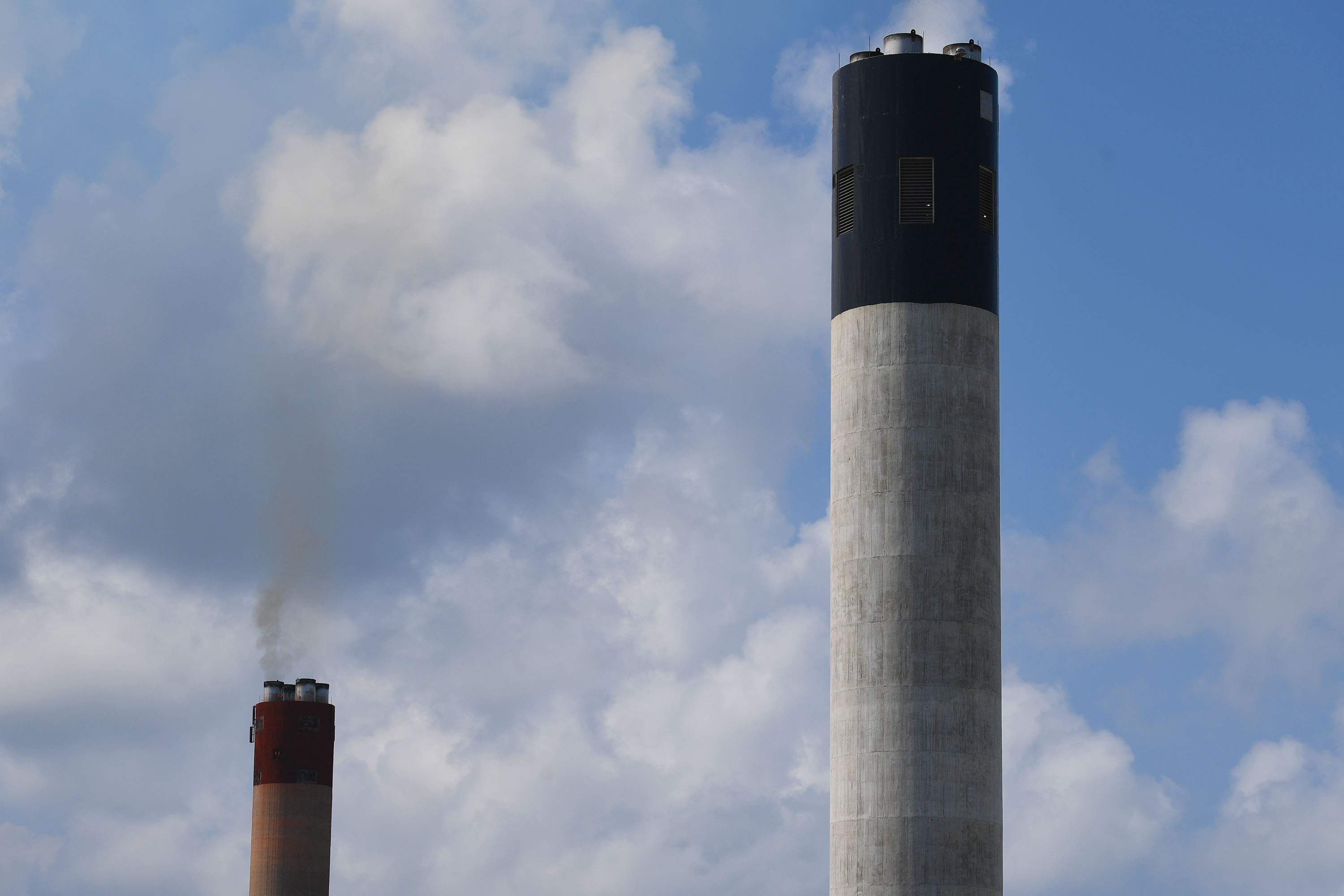 Greenrock would like to congratulate the local residents and business leaders who have formed the Bermuda Clean Air Coalition (BCAC), an activist group, aimed at raising awareness about the grave implications caused by BELCO's stacks and machinery.  For years area residents have experienced challenges with pollution, water quality, health, property damage, etc… and have repeatedly made efforts to express their concerns.  The formation of the BCAC represents the coming together of those residents, and the small interests groups they have formed, in an effort to consolidate their leadership and strengthen their representation.  Unity is strength and the example being set by the BCAC is something that needs to be replicated island-wide.  To progress as a country, our communities need to rally together, join forces and strengthen the representation of our collective interests in order to bring about positive change.  Short of taking tangible steps toward forging real unity, we, the populous, will continue to suffer the consequences associated with others putting their private or personal interests before ours.
Fortunately for the BCAC, the collective discontent has unearthed a strong leadership team of fearless, passionate, unrelenting representatives who are capable of going toe to toe with the smartest, most intelligent and seasoned personalities around.  Coalition members Alisa Lockwood, Blane Wilson, Annette Cook, Danielle Riviere, Nishanthi Bailey and spokesperson Denise Riviere, are honourable, reliable, have a wealth of experience, excellent communication skills, and will keep doubling down on their efforts until they find resolve.  With that said, this will not be an easy ride for anyone if the BCAC finds resistance.  Therefore, our advice to BELCO and the relevant government departments, is to humbly submit to the process, be honest in their dealings with the BCAC, understand the sentiments expressed by concerned residents, and genuinely work with them to find the best possible solutions for all involved.
Finding real solutions for situations of this nature can be extremely challenging because of Bermuda's size.  Many countries have remote areas to develop industrial initiatives, however our electricity generation exists in the midst of a densely populated area, with residents, businesses, schools, churches, sporting facilities, and more.  It goes without saying that we are all appreciative of the stable electrical infrastructure BELCO has developed over the years and the consistent service that we depend on daily to function and thrive.  We are also well aware of the fact that our electricity generation comes from fossil fuels, which have always been polluting.  So to address the concerns of area residents, do we move the plant?  If so, where?  Do we relocate residents and businesses?  If so, where do we move them and who absorbs the cost?  Neither of those options appears to be plausible, which is why we have always advocated for renewable energy.  Rather than treating symptoms, we need to address the issue at its root by investing in technologies that are far less polluting and use renewable resources for fuel.  After months of advocacy work and community engagement, the Regulatory Authority produced an integrated resource plan which sets clear targets for our transition to renewable energy.  Although the government has endorsed it and the community loves it, after two years, we are no closer to kicking our energy transition into gear.  With that said we'll leave you with the following questions to consider.  Is BELCO the problem?  Is our government at fault?  Or are we, the people of Bermuda, responsible for allowing these issues to continue while tangible solutions are at hand?  When making transitions leadership and strong representation is essential, and if it doesn't come from our government or the private sector, then maybe, just maybe, it needs to come from us. 
Peace & Love,
Eugene Dean
Greenrock Chairman
Details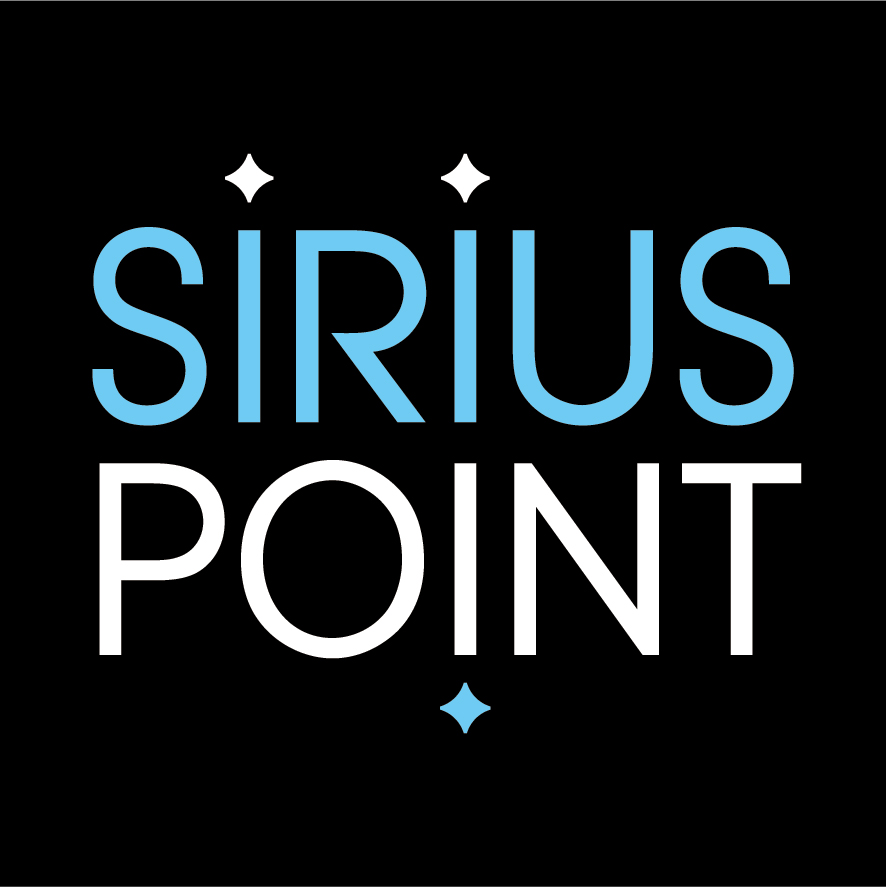 Greenrock is proud to announce that SiriusPoint Ltd. ("SiriusPoint"), a global insurance and reinsurance company, will be the lead sponsor of Earth Hour 2021 in Bermuda.
Earth Hour is one of the world's largest grassroots movements for the environment, and in 2021 hopes to inspire individuals, businesses, and organizations in over 180 countries and territories to renew their commitment to the planet. The Bermuda event is being organized by Greenrock, which is an island sustainability charity.
SiriusPoint, which was recently formed after the merger of Third Point Reinsurance Ltd. and Sirius International Insurance Group, Ltd., is sponsoring the Bermuda part of a global campaign. Third Point Reinsurance Ltd. was the lead Earth Hour sponsor in 2020. 
The charity will use the sponsorship money to help make Bermuda more sustainable and fund the mid-Atlantic island's countdown to 2021 Earth Hour campaign which is being held on Saturday March 27 at 6.30 pm AST.
Greenrock Chairman, Eugene Dean said: "We are very thankful for the sponsorship we have received from SiriusPoint and their commitment to being Lead Advocate for our 2021 Earth Hour Campaign. Their generous contribution means the world to us and will go a long way toward supporting our efforts to help make Bermuda more sustainable.
We have very aggressive goals for our organization this year and a variety of programs that have the potential to deliver environmental impact and education where our community needs it most. The level of their sponsorship over the past two years is a clear indication of the confidence they have in the work we are doing, and for that we are both humbled and inspired to do more. We have made it very clear to SiriusPoint how much we appreciate their contribution and, more importantly, their willingness to align themselves with us publicly in an effort to inspire environmental action, encourage greater appreciation for nature, and advocate for an island-wide commitment to engage in strategies and behaviors that lead to the reduction of our dependence on fossil fuels."
Mark Nash, SiriusPoint Senior Vice President, Enterprise Risk Management and Head of the Charitable Donations Committee, said: "Earth Hour 2021 is designed to raise awareness about the challenges facing our planet and this year's campaign will focus on reducing our dependency on fossil fuels. We are delighted to be able to sponsor such a worthwhile initiative in Bermuda. At SiriusPoint, we are committed to finding better ways to do things, to collaborating and empowering individuals, and to positively impacting the communities and environments we work in. Greenrock is doing incredible work focusing the Island's community on the challenges we face together, and we are proud that our values align with their mission." 
This year Greenrock will countdown to Earth Hour with a live stream and television broadcast on Saturday, March 27th from 6:30pm AST to "Lights Out" featuring a youth segment, a community segment and a segment on the green economy.  The two-hour program, which will be broadcast on Bermuda channels ZBM and Channel 82 and streamed live on the Greenrock website, YouTube Channel and Facebook Page, will include:
Young Environmental Leaders
The Eco-Schools Program
Fossil Fuel Energy Generation
The Bermuda Clean Air Coalition
Trash Collection
Composting and Recycling
Electric Vehicles
Solar PV & Battery Storage

We encourage everyone to tune into our Earth Hour Live broadcast at 6:30pm and turn off any unnecessary lights from 8:30 pm - 9:30 pm while taking time to pause and reflect on adopting new behaviors that reduce our carbon footprint, help us live more sustainably, and inspire others to do the same.
Anyone interested in supporting Greenrock or taking part in Earth Hour this year should visit our website www.greenrock.org or contact us via email at This email address is being protected from spambots. You need JavaScript enabled to view it..  Please sign our Take Part Form to register your participation. Also feel free to share the links to our commercials and details about our TV broadcast and live stream.
About Greenrock
Greenrock is a Bermuda not-for-profit organization that has been established to engage the community and share solutions for a sustainable island. For more information, please visit our website www.greenrock.org or contact us via email at This email address is being protected from spambots. You need JavaScript enabled to view it..
About Earth Hour
Born in Sydney in 2007, Earth Hour has grown to become one of the world's largest grassroots movements for the environment, inspiring individuals, communities, businesses and organizations in more than 180 countries and territories to take tangible environmental action for over a decade. Historically, Earth Hour has focused on the climate crisis, but more recently, Earth Hour has strived to also bring the pressing issue of nature loss to the fore. The aim is to create an unstoppable movement for nature, as it did when the world came together to tackle climate change. The movement recognizes the role of individuals in creating solutions to the planet's most pressing environmental challenges and harnesses the collective power of its millions of supporters to drive change.
Link to Earth Hour site
Link to Earth Hour 2021 assets for media
About SiriusPoint
SiriusPoint Ltd. (SiriusPoint) is a top 20 global insurer and reinsurer providing solutions to clients and brokers in almost 150 countries. Bermuda-headquartered with offices around the world, we are listed on the New York Stock Exchange (SPNT). We write a global portfolio of Accident and Health, Property, Liability and Specialty business, combining data and creative thinking to underwrite risks with skill and discipline. With over $3 billion total capital, SiriusPoint's operating companies have a financial strength rating of A- (Excellent) from AM Best, S&P and Fitch. For more information, please visit www.siriuspt.com
Source: SiriusPoint Ltd.
 Submitted on Tuesday, March 23rd, 2021
Details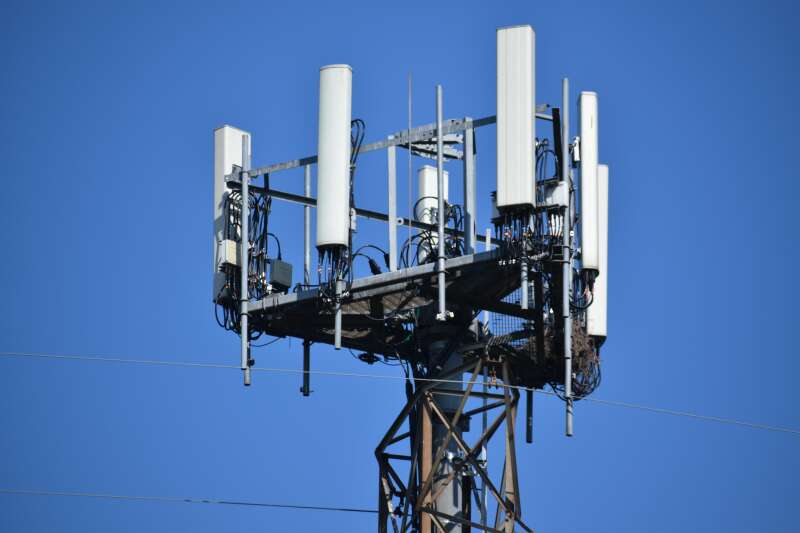 In response to increased community concern, Greenrock, Bermuda Environmental Sustainability Taskforce, Ocean Rock Wellness, Bermuda Advocates for Safe Technology and Dr. David Wingate are all joining together to bring awareness to concerns regarding the potential deployment of 5G Technology in Bermuda.  The groups are also advocating for an extension to the public consultation, being administered by the Regulatory Authority (RA), which is currently scheduled to close on November 23rd.

We strongly urge the RA to extend the public consultation on 5G, which is being held during a time when our focus has been on a global pandemic, for at least 30 days. Given the vast and potentially negative impact 5G could have on the health of Bermudians and our natural environment, it is important that adequate time be allocated for the general public to understand the potential risks and provide their input. This is about the health and safety of the people of Bermuda, especially our most vulnerable, and as a result, we are deeply concerned that this push for 5G is placing profit over people.

5G is very different from previous generations of wireless technology.  It promises an increase in data transmission rates by using high-frequency, short millimeter waves, which require a large number of antennas to be erected in close proximity to homes, schools, and places of work. The technology requires massive increases in energy consumption and there are genuine concerns that 5G also poses risks to birds, bees and tree canopy.  For full coverage, antenna installations will need to take place island-wide, therefore involuntarily exposing all of us to a substantial increase in wireless radiation. At the moment, we can all choose the extent to which we use wireless technology in our homes, however should 5G technology be approved in Bermuda, the rollout of 5G infrastructure, and our subsequent exposure to considerable increases in wireless radiation, will happen without our consent. 

5G is globally controversial, with a growing list of countries and cities halting its implementation.  In Bermuda, we need to determine our position, and the window of opportunity for influencing the outcome has arrived.  We must act now if we wish for our voices to be heard. A petition to stop the deployment of 5G in Bermuda is currently circulating, with over 3,500 signatures to date, and the link to sign and share the petition is as follows: 

Before the deployment of 5G technology is even contemplated for Bermuda, it is critical that policy is created to protect the populous. Doctors and scientists have repeatedly advised that the FCC guidelines, we currently follow in Bermuda, for exposure to cellular radiation are outdated and no longer suitable for protecting our health.  This is very concerning, and needs to be addressed with haste.  Regulations on where cell towers and antennas can be installed must be created, inclusive of quantities and minimum distances from residential areas, rest homes and schools. A long overdue registry of existing cell towers and antennas needs to be established, and the public should be informed of proposed installations as well.
We welcome the advancement of technology; as long as that technology has proven to be safe. There are alternatives to 5G, such as fiber optics, which is faster, more reliable, less susceptible to hacking and can be deployed without increasing health and environmental risks. It is important to note that 5G has not been tested for safety, despite the fact that testing is required for numerous products before they enter the market.  Swiss Re classified 5G as a "high" emerging risk, cautioning that, "potential claims for health impairments may come with a long latency." In fact, most of the world's leading insurers have excluded policy coverage for any negative health effects as a result of wireless technology. Therefore, if insurance companies refuse to take the risk, why should we?
---
References
Reference 1. How 5G is different
Reference 2. Global controversy around 5G
Reference 3. With respect to 5G not being safety tested
Reference 4. Doctors / Scientists request FCC safety guidelines be reviewed and updated

Reference 5. About  insurers excluding coverage | Swiss RE reporting 5G as emerging risk
https://www.americanbar.org/content/dam/aba/events/tort_trial_insurance_practice/2013/02/a-day-at-lloyds/lloyds_cover_to_cover.authcheckdam.pdf
Details

Earth Hour has always been for everyone. Every year, the hour of no power turns individuals into a million-strong community of people raising their voice for nature through the symbolic action of switching off our lights.  This year we have decided to do things a little differently, we celebrated Earth Hour online to allow everyone to participate from the comfort of their own homes. The focus of our campaign this year was a live broadcast on Saturday, March 27th from 6:30pm to "Lights Out" at 8:30pm featuring a youth segment, a community segment and a segment on the green economy.  During the broadcast we raised funds through pledges and donations while encouraging the viewing audience to sign up as individual members and corporate supporters as well.                                                           
Topics for this year's broadcast included the following:
How do young people feel about the environment?

What Young Environmental Leaders are doing to make a difference

How the Eco-Schools Program is helping our young people

The impact of Fossil Fuel Energy Generation on our Community

Waste Management | Trash Collection | Recycling | Composting

Solar PV and Battery Storage |  What are the benefits? | What will it cost?

What are the long and short term benefits associated with Electric Vehicles?

What are Green Loans and who is currently offering them?
Purpose 

To strengthen our connection with nature, inspire environmental action and raise awareness about sustainable living.
Time and Date
6:30pm - 8:30pm Saturday, March 27th, 2021 (Lights Out from 8:30 - 9:30pm)
Schedule     
6:30pm:

Introduction

6:35pm:

Youth Segment

7:10pm:

Community Segment

7:50pm:

Green Economy Segment

8:25pm:

Countdown to Lights Out

8:30pm:

Lights Out
Did you miss the live event?   Here's how you can watch the recording.
The Live Recording is available on our YouTube Channel.  You can also access it by clicking any of the images below.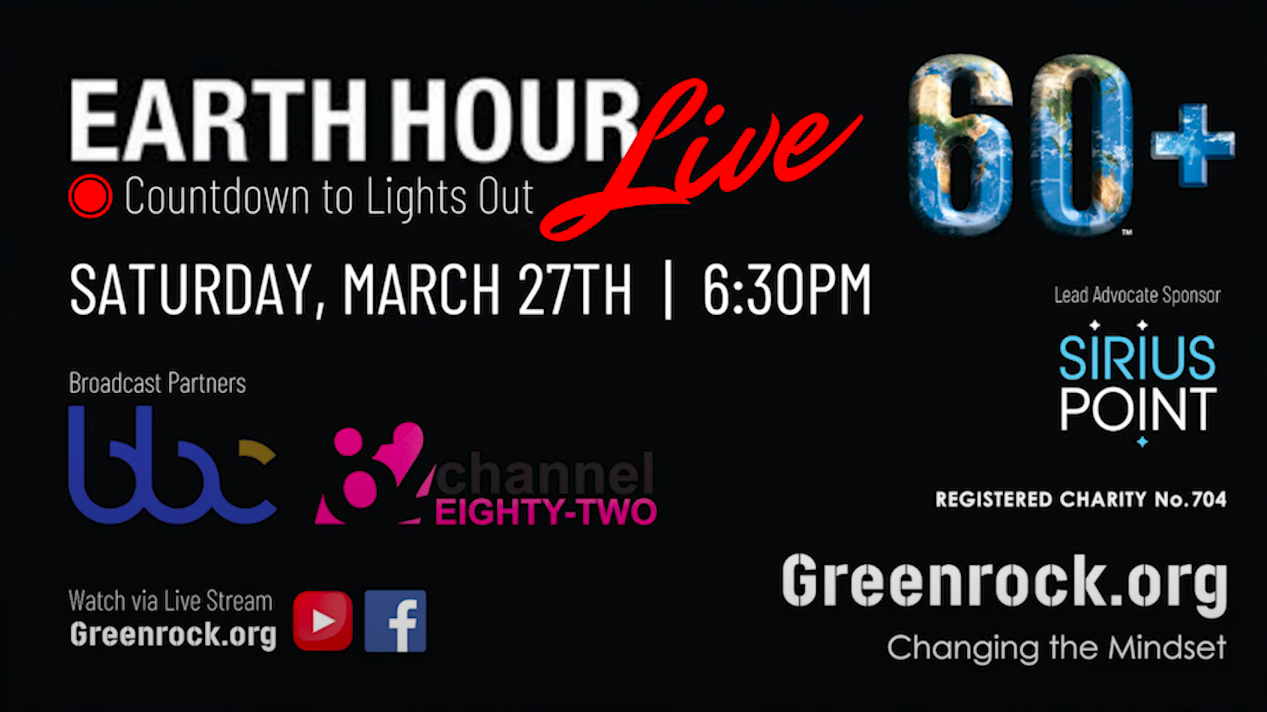 Details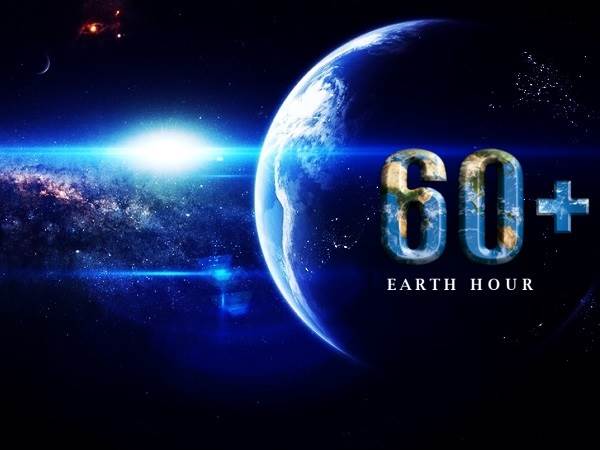 Greenrock is spearheading local efforts to recognize Earth Hour on Saturday, March 28th from 8:30 - 9:30pm in the midst of growing concerns about the global impact of Covid-19. The way the global community is rallying together in an effort to halt the spread of what has now become a pandemic, is both admirable and proof that the capacity does exist to address global challenges, even at potentially great financial cost. Our value for life and our inherent regard for each other has united us and inspired courses of action we may have previously considered unthinkable. Global systems, industries, economies and multi-billion dollar enterprises are all slowing down drastically and in some cases being brought to a screeching halt.

Although we are all deeply saddened by the adverse effects associated with this phenomenon, Earth Hour is about inspiring climate action and as advocates, we are encouraged by the levels of commitment and determination currently on display. Unity is strength and by leveraging it we can achieve anything we put our minds to. At Greenrock we recognize that Climate Change needs to become more of a priority for the entire global community and, as a result, we are pleased to confirm that with assistance from Government, BELCO, Corporation of Hamilton, Corporation of St. Georges, WEDCO and the Chamber of Commerce, participation in the symbolic "lights out" activity will take place in numerous locations throughout the island to show the world that Bermuda continues to support climate action.

The goal of our Earth Hour Campaign is to inspire action by celebrating achievements, whilst raising awareness about behaviours that lead to more sustainable practices in our everyday lives. In 2018 our Earth Hour campaign was focused on rallying for the elimination of single use plastics, and in 2019 the campaign raised awareness about energy efficiency. This year our focus is public engagement and we are asking the community to use Earth Hour as an opportunity to pause. Chairman of the Board, Eugene Dean said, "As we shut off all unnecessary lights at 8:30pm on Saturday, March 28th, let's take time to pause, so that we can reflect on our contribution to Bermuda's carbon footprint, and envision what our lives could look like living in harmony with each other and the environment. We are stewards of the earth and it is important for us to embrace this responsibility, lest our shortcomings and our failure to act appropriately will fall on the shoulders of future generations."

Even as a small island our example can reach the four corners of the earth. Individually, we can inspire the people around us and collectively, we can influence the world. With that in mind, we encourage the entire community to support our campaign this year by turning off unnecessary lights during Earth Hour at your place of business and your home.

As a result of the precautions being taken to limit the potential threats associated with Covid-19, we have decided to focus our efforts this year on encouraging public participation through a comprehensive media campaign. We understand that hosting a public event such as our Annual Earth Hour Celebration this year would be socially irresponsible. Therefore, we are encouraging everyone to participate in Earth Hour both at work and at home. Taking time to pause during Earth Hour is something that we are all capable of doing. An hour without unnecessary lights, TVs, radios, computers, tablets or phones can create the ideal environment for reflection and visions of the future each of us would love to see. We are thankful for the assistance of everyone involved with the Earth Hour Council and have included a few statements from participating organizations expressing their support.

To arrange interviews or request more information please contact us at 747.7625 or email Taneka King at This email address is being protected from spambots. You need JavaScript enabled to view it..
Details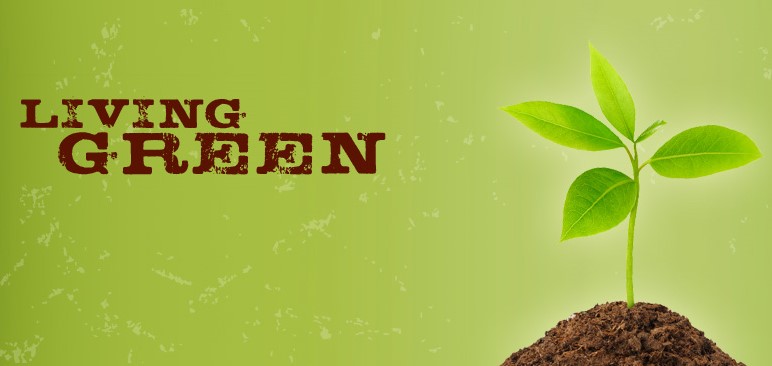 ---
Saturday, June 5th, 2021 in the Royal Naval Dockyard. 
The event, originally scheduled for June 2020, will now take place on World Environment Day 2021. Below are the areas of interest for the expo along with a draft schedule of the activities scheduled that day. Registration is now open and for more information please email us at This email address is being protected from spambots. You need JavaScript enabled to view it. or call 747-7625.
---
Areas of Interest for the Living Green Business Expo
Renewable Energy
Energy Efficiency
Sustainable Living
Zero Emission Vehicles
Natural Health & Beauty
Holistic Health
---
Draft Schedule of Activities
8:00AM Sunrise Yoga
8:00AM 25K Bike Ride
9:00AM 5K Run
9:00AM 5K Walk
9:00AM Living Green Expo (Featuring Live Entertainment, Kids Activities, Healthy Food & Drink Vendors and Environmental NGOs)
4:00PM Living Green Expo Closes 
---
To read more details about our upcoming 'Living Green' Expo click here.
Details

The Green Building Forum (GBF) promotes sustainable commercial environments and facilities management. Founded by Greenrock in 2009, the GBF encourages co-operation, innovation and knowledge exchange among local businesses working to create and maintain healthy eco-friendly environments which are also cost-effective.
What is Sustainable Development?
---
Sustainable development is development that meets the needs of the present without compromising the ability of future generations to meet their own needs.
Sustainability maintains the health and biocapacity of the environment, supports the well-being of individuals and the thriving of communities while promoting a better economy where there is little waste and pollution, fewer emissions, more jobs, and a better distribution of wealth.
---
Details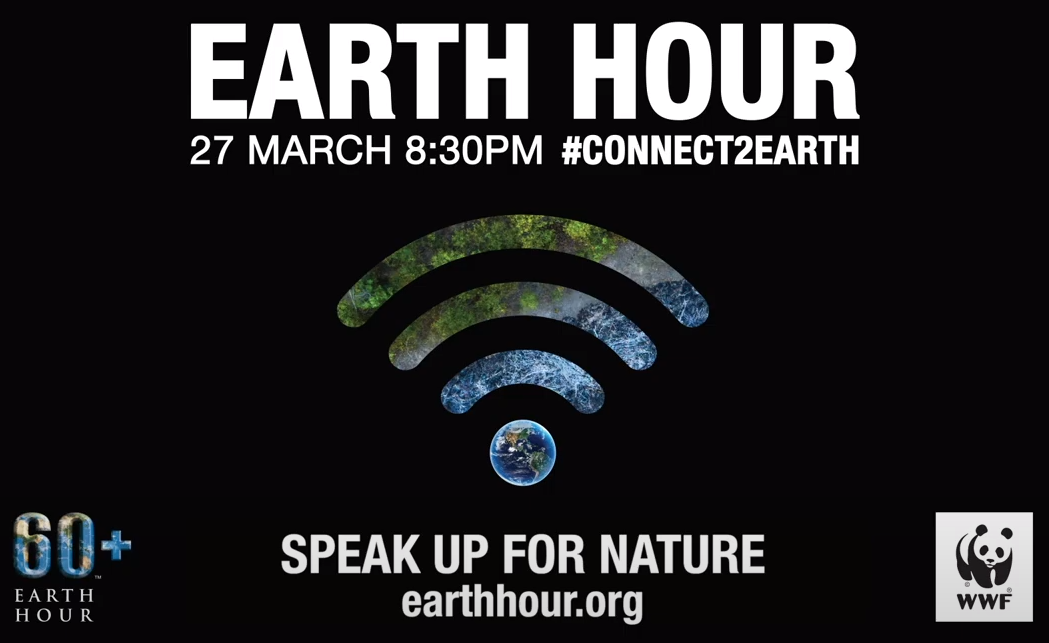 Greenrock would like to invite all of Bermuda to join millions around the world in raising awareness about the challenges facing our planet by taking part in Earth Hour on Saturday, March 27th from 8:30 - 9:30pm. 
Greenrock first introduced Earth Hour to Bermuda as a public event in 2008.  Since then it has grown considerably and evolved into an annual initiative that brings into sharp focus the need for the preservation of nature, widespread environmental action, innovative methods that use our natural resources sustainably, and the awareness required to live in harmony with nature.
At its heart, Earth Hour is about generating a global sense of community, of solidarity, showing that people care about the environment and our future – while also demonstrating the power we possess as people to change policies, laws and legislation that bring about monumental change.  For Greenrock, Earth Hour is also a key fixture in our calendar that helps us raise the funds required to 'go beyond the hour' through our awareness programs and our commitment to remaining at the forefront of public advocacy. As Bermuda's main NGO focused on climate change, we enjoy support from large segments of the community to maintain our educational programs and keep environmental advocacy alive.
In 2018 our Earth Hour campaign was focused on rallying for the elimination of single use plastics, something we still need to actively advocate for until our government follows through on its promise to legislate a single use plastic ban.  In 2019 our campaign raised awareness about the benefits associated with energy efficiency, how it lowers our energy usage, and the money it can help us all save.  Last year our focus was improving public engagement and raising awareness about the unprecedented loss of nature that has happened over the past 50 years.  This year we are pushing for more environmental action and an island-wide commitment to engage in strategies and behaviours that lead to the reduction of our dependence on fossil fuels.  There is a lot of work to be done, and even more for us to consider.  Therefore, we encourage the community to use Earth Hour as an opportunity to pause and reflect.
"As we shut off all unnecessary lights at 8:30pm on Saturday, March 27th, let's take time to pause, reflect on our contribution to Bermuda's carbon footprint, and envision behavioural changes that lead to us living in harmony with each other and the natural environment that sustains us.  We are stewards of the earth and it is important for us to embrace this responsibility, lest all of our shortcomings will fall on the shoulders of future generations" says our Chairman, Eugene Dean.
This year there will be a live stream and television broadcast on Saturday, March 27th from 6:30pm to "Lights Out" at 8:30pm featuring a youth segment, a community segment and a segment on the green economy.  The program, which will be accessible via various platforms, will include topics such as: 


Young Environmental Leaders

Eco-Schools

Fossil Fuel Energy Generation

Trash Collection

Composting & Recycling

Solar PV & Battery Storage

Electric Vehicles

Green Financing & Loans  
We encourage you, your family, friends and work colleagues to tune into our live broadcast at 6:30pm, turn off any unnecessary lights from 8:30 pm - 9:30 pm, and take time to pause and reflect on new behaviours you can adapt to reduce your carbon footprint, live more sustainably, and inspire all of us in Bermuda to do everything within our power to preserve our planet and the wonders of nature for many generations to come.
During the broadcast Greenrock will raise funds through pledges and donations while encouraging the viewing audience to sign up their families as individual members, and companies they are involved with as corporate supporters as well.  Anyone interested in supporting Greenrock or helping with the Earth Hour Campaign should contact us at This email address is being protected from spambots. You need JavaScript enabled to view it. or visit our website | www.greenrock.org.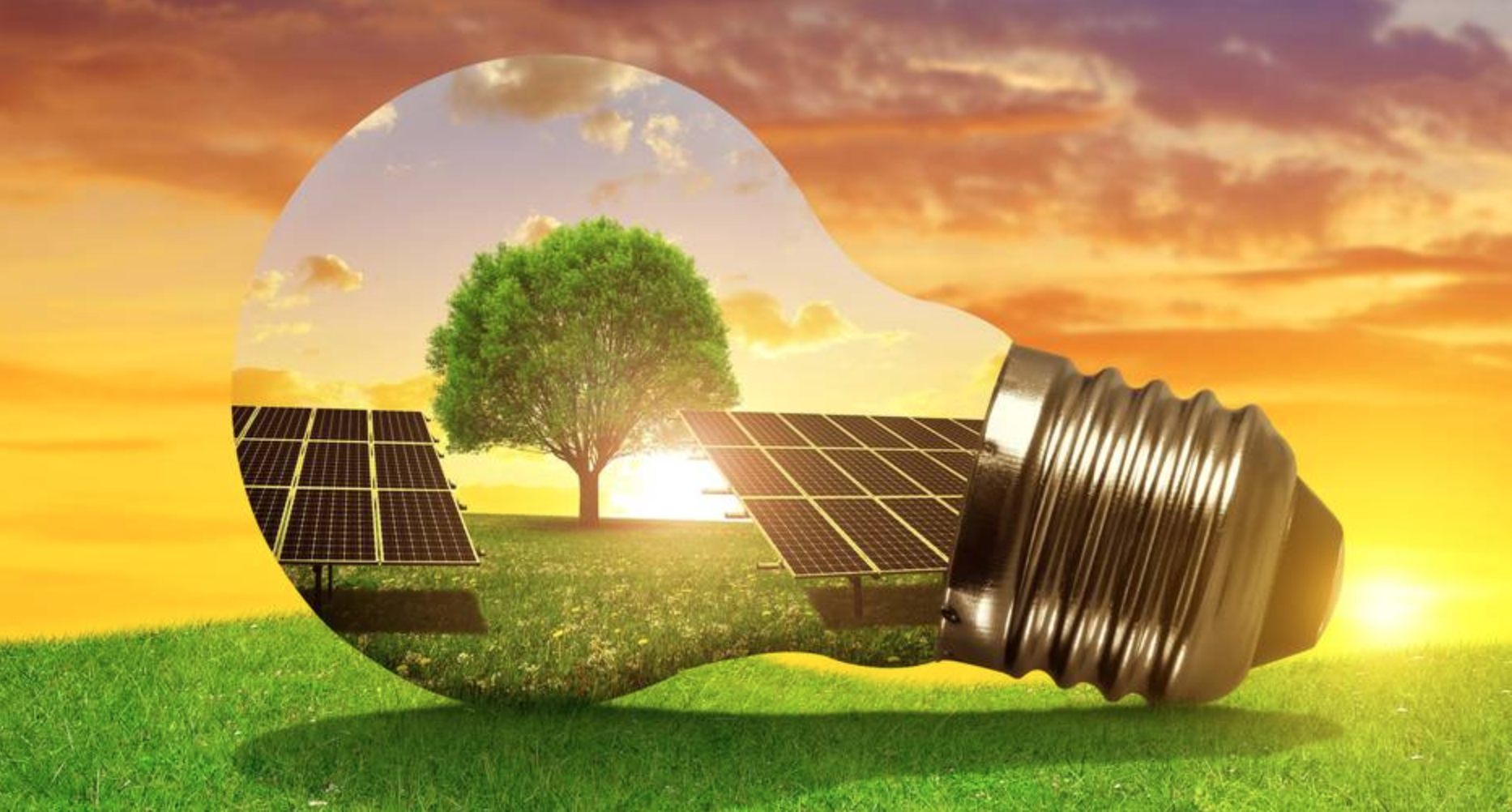 GREENROCK IS BUILDING A SUSTAINABLE FUTURE FOR BERMUDA ONE ENVIRONMENTAL ACTION AT A TIME
Submitted on Monday, March 1st, 2021
Details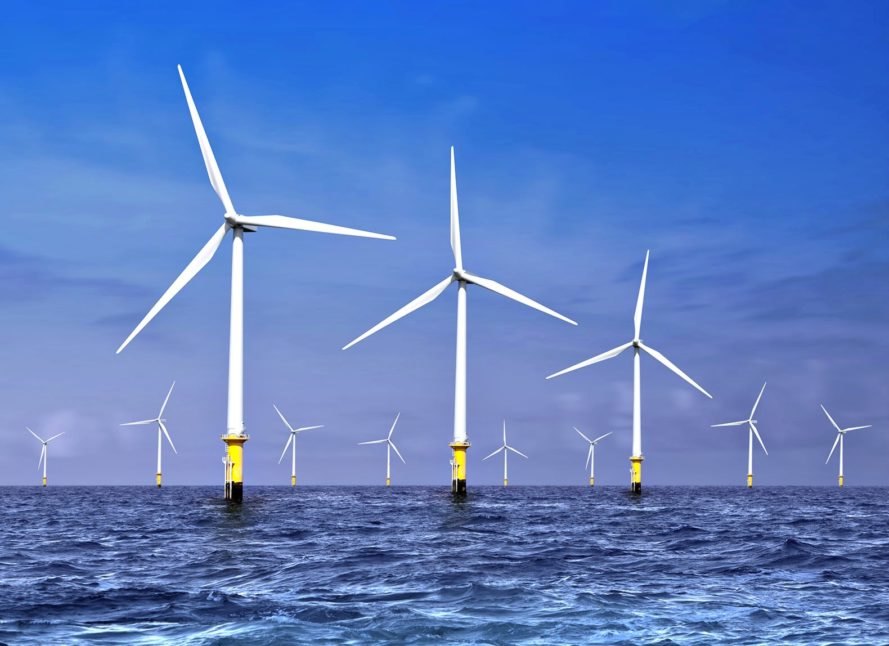 Bermuda's electricity sector regulator has opted against natural gas as a principal generation fuel and in favour of an offshore wind farm and more solar power.
Details were released yesterday by the Regulatory Authority in the island's first Integrated Resource Plan, which outlines the framework for Bermuda's energy requirements over the next 25 years.
Under the plan, within six years the island is scheduled to have a 60-megawatt offshore wind farm, 21MW of utility-scale solar photovoltaic supply and up to 30MW of "distributed generation", meaning residential and small scale solar.
The RA said last night that "specific engines at the Belco plant that are dependent on fossil fuels will be decommissioned".
By 2028, biomass generation is scheduled to be added to the island's energy mix.
In a statement, the RA said two distinct options emerged from its analysis: liquefied natural gas as a fuel source with additional renewable energy, or no liquefied natural gas with very high renewable energy penetration.
"The RA selected the high renewable option which will yield the lowest long-term cost for a non-natural gas solution, while exceeding Bermuda's renewable energy policy objective," the regulator stated.
The RA chose from eight energy-mix scenarios. The one selected will result in 85 per cent of the island's electricity coming from renewables by 2035, well in excess of the 38 per cent target of government energy policy.
The capital investment needed to implement the plan is estimated at $273 million.
Generators that burn liquid fuel "are not expected to operate at full utilisation from 2026 onwards due to the relatively high contribution that is expected from renewable sources", the report states.
However, such generators will still be needed to ensure continuity of supply when renewable sources are not available and during major system faults, the IRP adds.
The regulator had gone through a 20-month process, which involved power utility Belco submitting its proposals for the IRP — which favoured a solution with natural gas being used as a principal fuel.
Eight alternative proposals were then submitted and reviewed by the RA and feedback from more than 800 people considered.
One of the proposals, submitted by BE Solar, included plans for a 60MW wind farm located six miles off Dockyard.
Angela Berry, the RA's chairwoman, said: "We know that business as usual is not sustainable. We also know that investing in a natural gas solution would continue our dependency on fossil fuels for up to 50 years and provide fewer diverse investment opportunities.
"Therefore, the RA is confident that the energy plan will help to stabilise the cost of electricity, provide jobs to construct and support the new renewables infrastructure, increase investment opportunities for local and international investors, reduce our dependency on fossil fuels and place Bermuda significantly ahead of its renewables target."
The IRP's release comes as Ascendant Group shareholders prepare to vote next month on a proposed $365 million takeover by Algonquin Power & Utility Corporation.
In a letter to shareholders, Peter Durhager, chairman of Ascendant, said that for Bermuda, "Algonquin and Belco will continue to collaborate with the regulator to implement the IRP".
Belco declined to comment on the IRP last night.
Ms Berry said the next steps in the IRP implementation include conducting several pre-feasibility studies to quantify the maximum amount of solar capacity available and future requirements, and also to undertake an investment-grade study on the use of wind power.
Another study would determine the feasibility of introducing biomass generation into the energy mix.
Ms. Berry added: "It is important to note that the IRP is a living document, and as such, the RA will conduct another IRP within the next three to four years to include the results of the pre-feasibility studies, to identify new changes in technology and gauge public sentiment regarding energy."
Walter Roban, the home affairs minister, welcomed the IRP last night.
"I am pleased with the announcement and release of Bermuda's first IRP," Mr Roban said. "While there are elements of the IRP that reflect the Government's commitment, the IRP also outlines a number of scenarios that the public should carefully consider as we all decide the course of our energy future moving forward.
"Bermuda has a long way to go before we can achieve a low-carbon energy future at a lower cost."
Mr Roban added: "We must all do our part to decrease our demand for fossil fuels and non-renewable electricity in Bermuda. This contributes to hundreds of millions of dollars leaving the country and unsustainable high costs of living and doing business."
Article courtesy of the Bermuda Royal Gazette.