Sustainable Development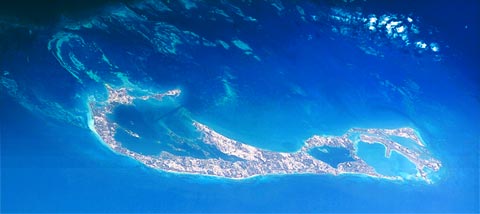 (Image courtesy of the Image Science & Analysis Laboratory, NASA Johnson Space Center)
What is Sustainable Development?
Sustainable Development (SD) is development which "meets the needs of the present without compromising the ability of future generations to meet their own needs."

- Brundtland Commission (World Commission on Environment and Development)
Sustainable Development is a pattern of resource use that aims to meet human needs while preserving the environment so that these needs can be met not only in the present, but also for generations to come. Sustainable development ties together concern for the carrying capacity of natural systems with the social challenges facing humanity.
All around the world today, people are waking up to the reality that we, as humans, need to make a more conscious effort in trying to look at sustainable ways of living so that we minimize our impact whether we are talking environmentally, socially or economically. At some point, there are limits to human consumption, waste, anti-social behaviour, greed, violence, and the like.
In Bermuda, we live on an island that can be seen as a microcosm of what is going on in the world. As residents of this island, we need to act now. In order for you to know what can be done, you need to know more about the Sustainable Development Strategy and Implementation Plan (SDSIP).
What is the Sustainable Development Strategy and Implementation Plan for Bermuda?
The Sustainable Development Strategy and Implementation Plan (SDSIP) for Bermuda is a document that makes Government accountable to this virtue - Protecting Life in Bermuda for today, tomorrow and in the future.
We have broken down the document so that you can easily navigate through the information. It is important that you know not just the Objectives of the SDSIP, but also the Action Steps and the challenges that are faced in taking these steps.
Greenrock feels that the general public (the residents of Bermuda) need to make sure Governement is accountable to this plan which was implemented in 2006. By 'Changing the Mindset' in Bermuda, we can eventually create an ideal living environment that would be the envy of the world.
The SDSIP document is split into chapters and annexes. Select a chapter or annex from the table of contents below to view excerpts or to download full text in PDF format.


Charting our Course: SUSTAINING BERMUDA
Draft Sustainable Development Strategy and Implementation Plan for Bermuda
Government of Bermuda - June 2006