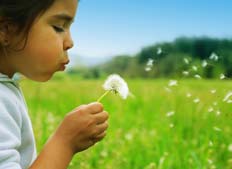 Green Kids: Earth Day every day
By Rowan Hallett
The Green Generation. It might sound like the title of a new sci-fi movie, but this is actually the Earth Day Campaign for 2009. This year's Earth Day, held on April 22, marks the 39th anniversary of the global celebration of our commitment to saving the planet.
Since the first official Earth Day in 1970, celebrated by a mere 20 million people in America, the event has grown to global proportions. Now approximately 500 million people in 175 countries will choose to make the world a better place for present and future generations!
Earth Day has always been an ideal opportunity for everyone, from political leaders to regular people, to raise awareness about the importance of the environment and to discuss innovative ways to protect it. But while the annual event is a good reminder of this cause and has an incredible scope across countries and age groups, shouldn't we try to remember this commitment for the whole year rather than just one day?
It might sound cliché, but our kids are the future. This year's Earth Day campaign is designed to inspire a lasting commitment to sustainability and environmental awareness in our children, as well as reach out to the global community at large.
There are many fun and interesting Earth Day events happening around the island this year. These events could be the beginning of your kids becoming active members of the green generation.
Go Online: There are many websites that you and your children can visit and explore that have suggestions for Earth Day activities and pictures or stories about Earth Day events around the world. www.earthday.net and earthday.envirolink.org are two good places to start.
Start a Garden: Recently, there has been a lot of buzz about local produce in Bermuda. We have an ideal climate for growing many types of fruits and vegetables, and a wealth of information is being lost as we become more dependent on imported food. Take your kids to visit the farmers market and talk to people who make a living on the land. You might even be inspired to pick up a few potted plants and start your own garden!
Go on Walkabout: Take a walk with your kids. Not only will this decrease the dependence on motorised traffic, but it provides an opportunity for you to be out in nature.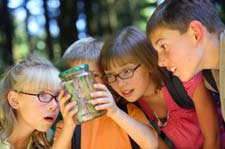 Recycled Crafts: We have limited recycling facilities on the island, but there are lots of creative ways to reuse non-recyclable plastics. Try making a bracelet out of a toothbrush, a watering can from a detergent jug or a milk carton bird feeder. These kinds of crafts will teach kids to be resourceful and see potential treasure in our trash
Use an Almanac: An almanac is a great resource for understanding the environment and how to use it appropriately. There are plenty of kid-oriented almanacs available that make natural phenomena in their environment more accessible to them. Inspiring this depth of interest in the environment is a solid foundation for the upcoming green generation.